Usually Gavin Turk inserts himself into his work, combining iconography with his own likeness, but for his latest series, the Young British Artist has taken a step back. Turk asked prisoners across the UK if they would contribute their needlework to his latest project and many agreed.
Turk sent kits to Fine Cell Work, a rehabilitation program that allows prisoners to learn needlework and since then, 35 inmates have worked on creating the colored stitching for Turk's new show, "Gavin & Turk" at Ben Brown Fine Arts. Inspired by Italian conceptual artist and Arte Povera member Alighiero Boetti, who has a retrospective at the Tate Modern later this month, Turk began challenging the notion of authorship with his new project.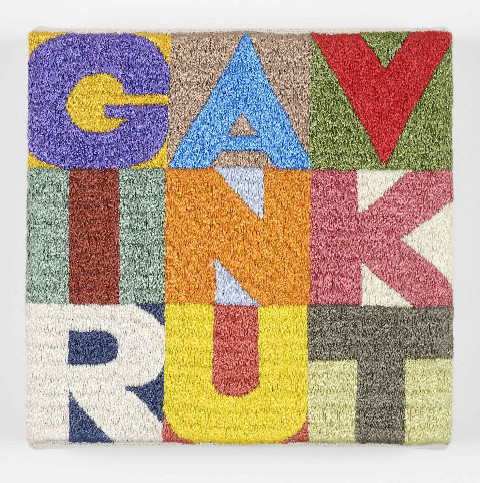 Day & Night, Embroidery on cotton, 2012, 13.5 x 13.5 x 2.3 cms, Courtesy of Gavin Turk / Live Stock Market / Ben Brown Fine Arts
"I'm trying to question our contemporary values about authenticity," Turk said to The Independent. "Everything is now seemingly so mediated -- it's as if art is already a deja vu."
View a slideshow of the work below and let us know what you think in the comments section:
"Gavin & Turk" runs from February 10th - April 20th, 2012 at Ben Brown Fine Arts.
Gavin Turk - Gavin & Turk