Isn't it usually the parents who like to share embarrassing family photos?
From the look of her father Billy Ray's mullet, (and the fact that Miley looks about four years old) we're going to guess this photo was taken sometime in the mid-1990s. Miley tweeted, "Awkward family photos. Look @billraycyrus always giving face!"
Wow, times have changed! Check out a more recent photo of the entire Cyrus family below: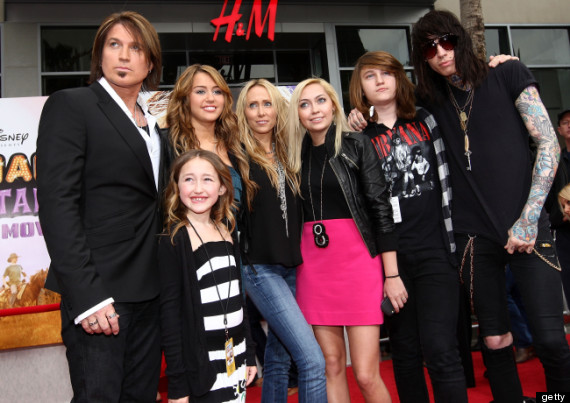 SUBSCRIBE AND FOLLOW
Get top stories and blog posts emailed to me each day. Newsletters may offer personalized content or advertisements.
Learn more