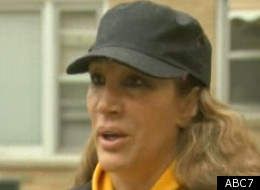 As the founder of Share Your Soles, a nonprofit that delivers shoes to impoverished children in third world countries, Mona Purdy has committed her life's work to helping those in need. But now, Purdy is the one asking for help.
An apartment fire in her Chicago home this week burned up nearly all her belongings, ABC7 reports.
"The fire alarms were going off," Purdy told the news source, "and I turn around, and the back of the loveseat was ablaze. All of a sudden, the flames...it was surreal."
To date, Share Your Soles has given away 1.5 million pairs of shoes, and Purdy is prepared to keep moving forward. Her work documents were secure in another building, and the American Red Cross has provided Purdy a hotel room, according to ABC7.
To get involved with Purdy's organization, click here.