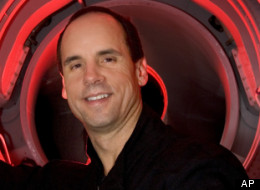 Steve Appleton, Chairman and CEO of Micron Technology, Inc., died in a small plane crash on Friday, according to a statement released by the company's board of directors.
Appleton was 51 years old.
From the board's statement: "Our hearts go out to his wife, Dalynn, his children and his family during this tragic time. Steve's passion and energy left an indelible mark on Micron, the Idaho community and the technology industry at large."
The company plans to release more details later in the day.
According to Business Insider, Appleton had been previously injured in a separate plane crash in 2004.
Founded in 1978, Idaho-based Micron is one of the world's top manufacturers of gadget components like solid state memory drives (SSD), dynamic random-access memory (DRAM) and flash memory, as well as complementary metal–oxide–semiconductors (CMOS) and more.
Appleton joined the company in 1983. He was named president and chief operating officer in 1991, and in 1994 was named chairman, chief executive officer and president. He stepped down from his role as president in 2007 but remained chairman and CEO until his death.
UPDATE 1: The Associated Press reports the following: "Appleton, a professional stunt plane pilot and former motocross racer, was the only one in the plane when it crashed at the Boise airport."

UPDATE 2: Idaho's KBOI2 has confirmed with authorities that Appleton was piloting and experimental fixed wing single engine Lancair. The craft crashed soon after taking off. "[W]itnesses reportedly saw the plane climb between 100-200 feet, make a sharp maneuver, stall and then roll into the ground," writes KBOI 2.