Tim Noble and Sue Webster create insouciant masterpieces that flaunt a meticulous eye for detail. Their incredible shadow projections are irreverent shrines to themselves, crafted out of perfectly arranged trash heaps. Noble and Webster work with contradictions: light and shadow, beauty and garbage, fame and anonymity, form and abstraction, high art and rock-n-roll, and the results are thought-provoking.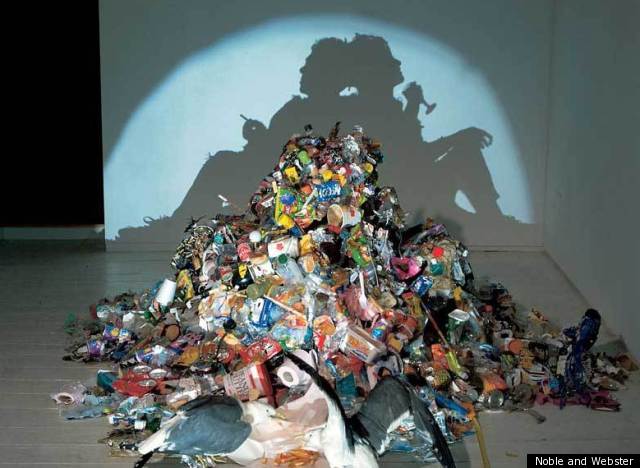 The two artists, who describe themselves as 'consistently inconsistent', compose an ordered, almost formal portrait, out of the chaos of trash and dead animals. They are also known for their light installations that riff of Las Vegas' location as being a place somewhere between heaven and hell. The pieces walk the line between fantasy and nightmare; both sacred and profane, they embody a modern poetry, with cigarette butts and humping rats thrown in to ensure you're not getting ahead of yourself.
Tim Noble and Sue Webster
SUBSCRIBE AND FOLLOW
Get top stories and blog posts emailed to me each day. Newsletters may offer personalized content or advertisements.
Learn more