Tim Noble and Sue Webster create insouciant masterpieces that flaunt a meticulous eye for detail. Their incredible shadow projections are irreverent shrines to themselves, crafted out of perfectly arranged trash heaps. Noble and Webster work with contradictions: light and shadow, beauty and garbage, fame and anonymity, form and abstraction, high art and rock-n-roll, and the results are thought-provoking.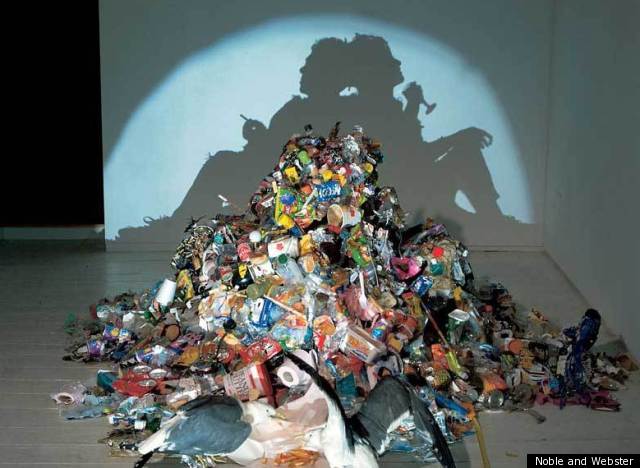 The two artists, who describe themselves as 'consistently inconsistent', compose an ordered, almost formal portrait, out of the chaos of trash and dead animals. They are also known for their light installations that riff of Las Vegas' location as being a place somewhere between heaven and hell. The pieces walk the line between fantasy and nightmare; both sacred and profane, they embody a modern poetry, with cigarette butts and humping rats thrown in to ensure you're not getting ahead of yourself.
Tim Noble and Sue Webster's book British Rubbish was published last year and includes an introduction by Nick Cave and contributions by Jeffrey Deitch and Michael Bracewell. The monograph will explore their body of work over the last twenty years. The artists will be in New York signing copies of their book at The New Museum Bookshop, located on the ground floor of The New Museum on March 2nd from 7-9pm, so mark your calendars.
PHOTO GALLERY
BEFORE YOU GO
Tim Noble and Sue Webster
PHOTO GALLERY
Tim Noble and Sue Webster