So, we weren't surprised to see this new Proactiv spot, in which he tricks unsuspecting teens into thinking he's the director of a commercial for the acne treatment. The heartthrob hides in a booth and gives odd instructions via megaphone, such as "Smile like you just got your allowance" and "Smile like you just lost your cat ... but now you've found him" in a variety of eccentric accents. Finally, he steps out to reveal his identity to the squealing fans (and offers skincare product recommendations while he's at it).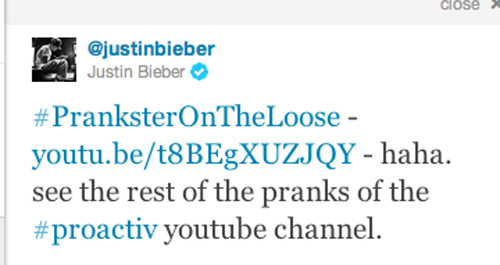 SUBSCRIBE AND FOLLOW
Get top stories and blog posts emailed to me each day. Newsletters may offer personalized content or advertisements.
Learn more