Maybe there is something mystical about having a twin. Maybe it was growing up in the mythically-rich Transylvania, home of Dracula, or maybe they just watched too many campy horror films. Whatever gave twin brothers Gert and Uwe Tobias their folk-freak aesthetic, we are grateful for it.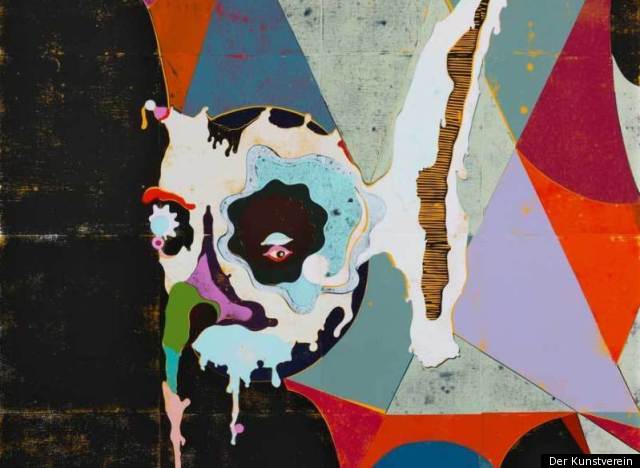 The twins create colorful tapestries that capture the moment a good dream starts to turn on you. Like folklore, the works are rich with historical influence yet also have an element of the fantastic in them. The duo draws from diverse forms such as woodcuts, embroidery, and even their mother's knitting patterns. Their characters get those satanic funny faces because they are actually not drawn but tapped out with a typewriter. Businesslike crows, ghostly nurses and floating punctuation marks make up the crowd of this surreal gathering. Part Joan Miro part Pinocchio, the works tickle our fancy and haunt our dreams with their campy allusions to horror films.
The Tobias' exhibition at Der Kunstverein is their biggest to date, taking over a total area of 1,300 square metres and consisting of about 100 pieces, which are on display until November 18 in Hamburg, Germany.
See a slideshow of the brothers grim work below, and let us know what you think in the comments section.