Valentine's Day is almost here, and if braving the shopping frenzy at the mall isn't for you, consider gifting your loved one with something handmade. And by handmade, we don't mean "Go out and learn a craft." We mean "Order a thoughtful gift from an artisan who specializes in those sort of things."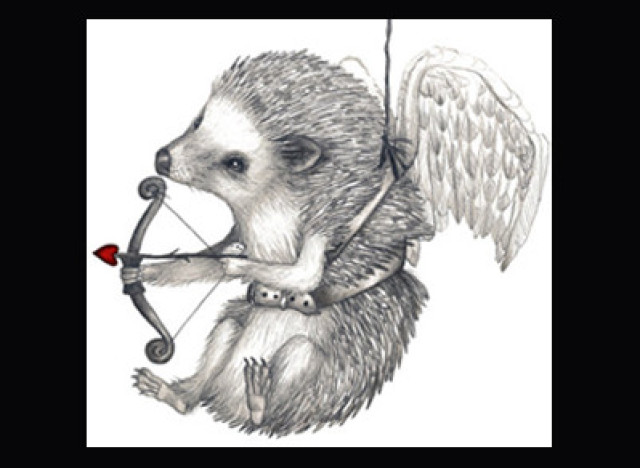 Photo courtesy of The Arts Business Institue/Jessica Boehman
Sure, store-bought gifts are great, but given that most Valentine's Day offerings tend to be a little on the corny side, a handmade trinket tends to be a more stylish option. After all, who really wants a stuffed animal that says "I Love You Bear-y Much"?
'Giving a handmade gift to someone you love is a very special and thoughtful way of showing that you cared enough to go out of your way to make a purchase from an artist,' explained Carolyn Edlund, director of The Arts Business Institute. 'The talent and personal detail put into handcrafted items can't be found in the mass market. They are beautiful, unusual, humorous and sometimes quirky. These gifts can melt your heart. And isn't that what you want on Valentine's Day?'
Yes, we do! In fact, The Arts Business Institute has a selection of handcrafted Valentine's Day alternatives from skilled artisans. We are particularly enamored by this 8" by 10" giclee Hedgehog print by artist Jessica Boeman. This little guy is printed on tree-free cotton photo rag and sure to last a lifetime.
If you're looking for some finger bling, look no further than these fingerprint ring bands from Rock My World Inc. Each band is custom-made to showcase all the ridges and indentations of your fingerprints around the band. Unfortunately, it also takes about four weeks to make, but if your love can wait, it'll make a truly memorable gift.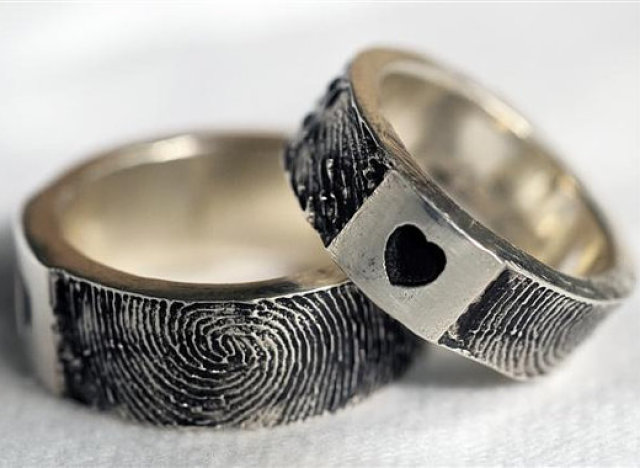 Photo courtesy of The Arts Business Institue/Rock My World Inc.
Want to shop closer to home? Check out this state-by-state list of boutiques that sell handcrafted items. And if you're looking to get sucked into the internet for a few hours, there's always Etsy.
SUBSCRIBE TO & FOLLOW LIFESTYLE
We're basically your best friend… with better taste. Learn more