A spokesman for a Santorum-backing Super PAC made an interesting comparison when describing Newt Gingrich's Southern problem in an email to the LA Times:
"The final decisions haven't yet been made on television ad placement but we are taking a hard look at states that may have previously been viewed as completely uphill... both ways," Stuart Roy wrote. "For instance, a couple of the Southern states are in play since Romney's Northeastern politics don't play well there. And although Gingrich may look a bit like Paula Deen, politically he's no Southerner."
Deen recently announced that she has Type 2 Diabetes and has signed an endorsement deal with drugmaker Novo Nordisk. It happens that Gingrich has also profited off Novo Nordisk, which paid him $200,000 a year for its charter membership in his health consultancy, the Center for Health Transformation.
The celebrity chef has not been vocal about her political leanings, but she invited Michelle Obama on her show in 2008 and said the first lady "probably ate more than any other guest I've ever had on the show."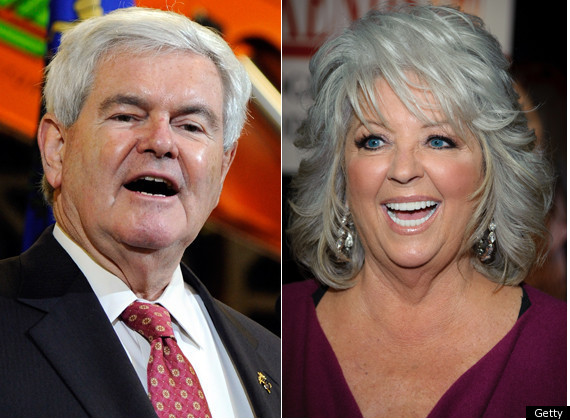 SUBSCRIBE TO & FOLLOW POLITICS
How will Trump's administration impact you? Learn more