In what is truly an out-of-character move, Janice Dickinson did something bold and attention-getting.
Just kidding: this is classic Janice.
The supermodel stepped out for dinner in Los Angeles last night wearing a furry vest and one of those sheer knit tops that you're supposed to wear with a camisole. (At least, we would.)
But Janice decided to go sans tank top, baring her bra and some prominent cleavage.
Her other accessories (besides the bra) included purple skinny pants, a black bag and black knee-high boots.
Some of Janice's other recent bold moves: calling "America's Next Top Model" "rigged" and reportedly flashing shoppers with more than just a bra at a California H&M.
Check out the pic below and tell us: what do you think of Janice's look?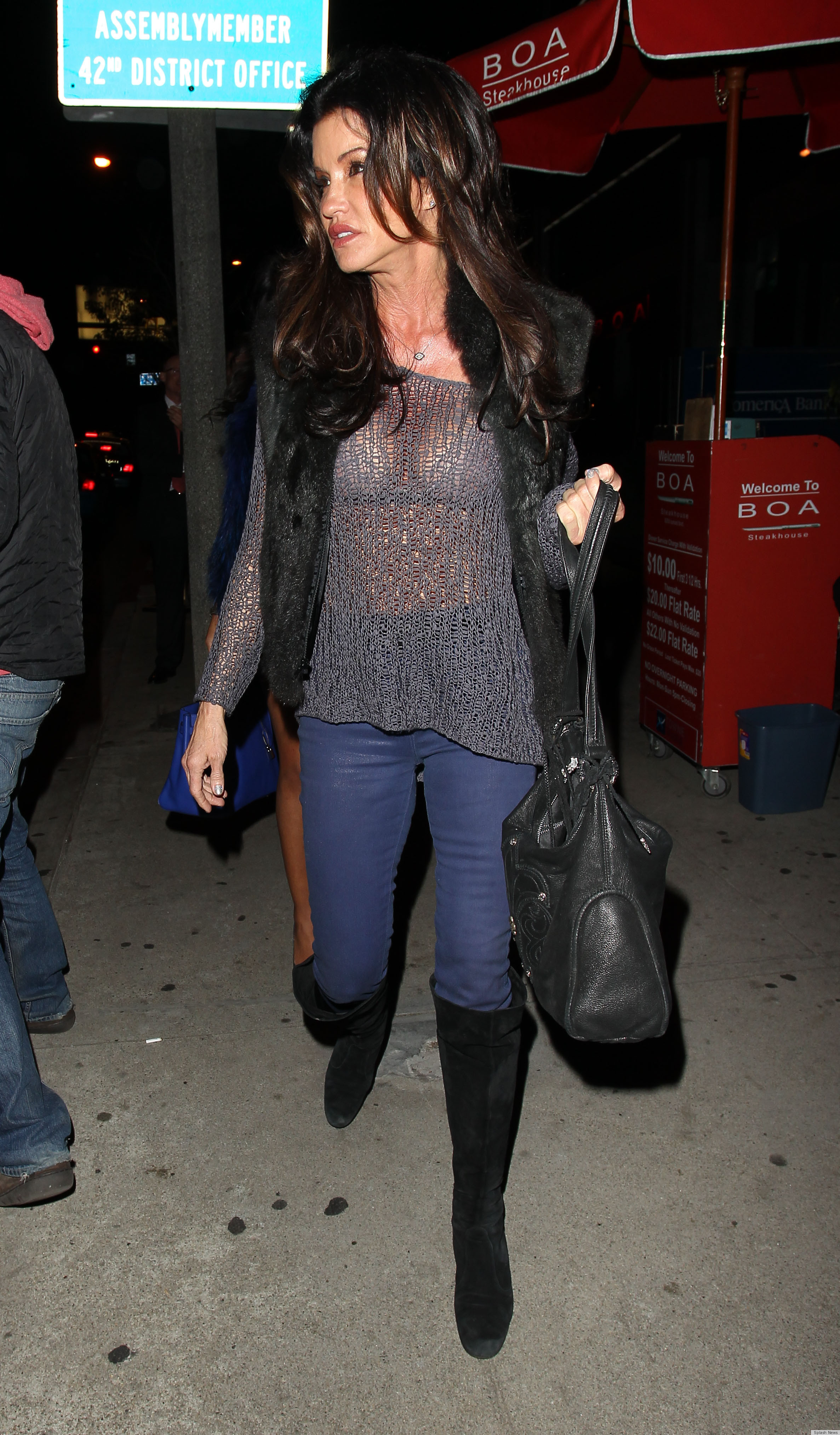 YOU MAY LIKE
CONVERSATIONS
FOLLOW HUFFPOST