But when she hit the stage, performing "Mean," she channeled another vibe entirely. Grasping a banjo and singing alongside a group of ragtag bandmates, Taylor looked shabby-chic... minus the chic. Her drapey dress was a washed-out floral print and her backup players looked like they had been pulled from the set of a Great Depression period film.
At least, those were our first reactions. But folks on Twitter had a few more clever comparisons. Check out our favorites below and offer your best quips in the comments section.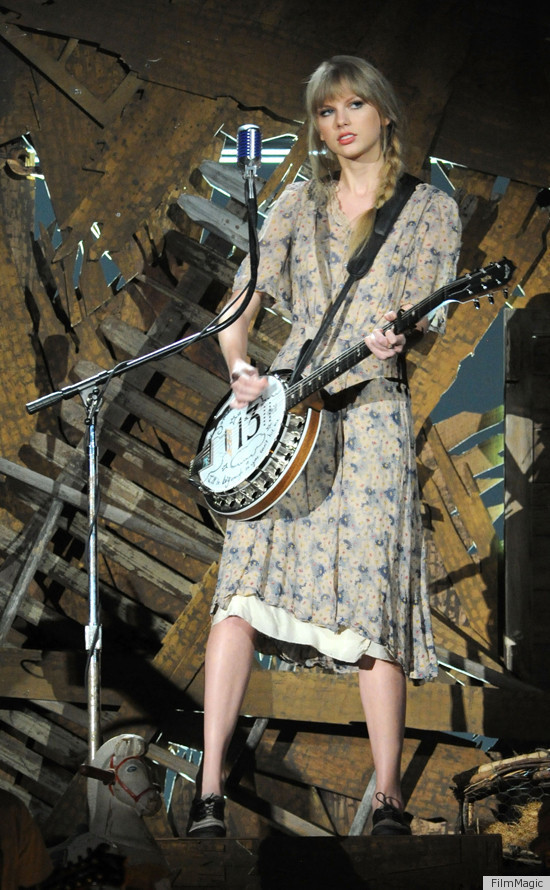 Taylor Swift at Grammys -- Twitter slideshow
SUBSCRIBE AND FOLLOW
Get top stories and blog posts emailed to me each day. Newsletters may offer personalized content or advertisements.
Learn more