Next up in our Fashion Week DJ profiles is Jesse Marco. At only 22 years old, Marco has already made his mark on the fashion scene. You'll never guess the first show he ever DJ'ed!
Below, he fills us in on the worst song to play at a runway show, what he is currently listening to and more.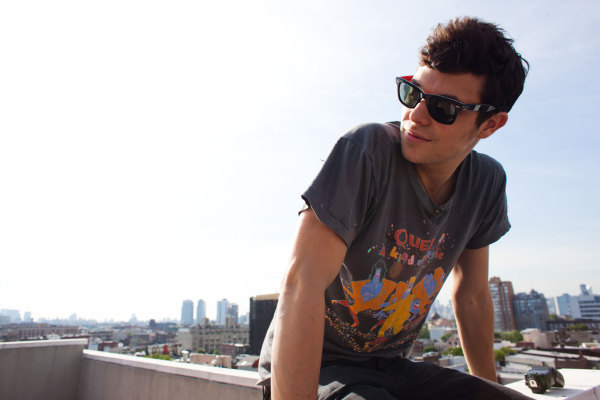 What is the first fashion show you DJ'ed? What did you play?
The first show I ever DJ'ed was Tom Ford. It was a mix of old rock and new wave electro. Think The Talking Heads with Ladytron with a bit of hip-hop.
What songs are you planning to play during Fashion Week?
Azalea Banks, "212" and my new single, "Daddy Cool."
What is your prediction for most overplayed song during the shows or parties?
For parties, "Ni**as in Paris." For shows, Lana Del Ray.
What song should never be played at a fashion show?
David Bowie, "Fashion."
What is the best song to play at a runway show?
Boy George, "Miss Me With Love."
What is currently on your playlist?
M83, ASAP Rocky, Lana Del Ray, Holy Ghost.
What is the last song you downloaded?
Rick Ross, "Rich Forever."
What is the most played song on your iPod?
The Smiths, "Heaven Knows I'm Miserable Now"
What is your go-to song of all time?
If all else fails, anything by Michael Jackson will do it.

What was the first fashion show you ever went to?
Charlotte Ronson.
What do you wear if you are DJing a show or party?
Something comfortable that I can move around in, but something I also can go out in after the show is over. This definitely depends on what show or party I'm DJing too.
Check out some of our favorite DJs below:
FASHION RELATED LINKS YOU MAY LOVE:

Why Everyone Is Obsessed With Rachel Zoe's Collection - The Cut

Would You Wear Alexander Wang's Teva-Inspired Sandals? - The Frisky

What Your Designer Handbag Says About You - The Gloss

Backstage at New York Fashion Week - Daily Beast

15 Of The Best "Just In" Spring Items To Shop Right Now - Racked
SUBSCRIBE TO & FOLLOW LIFESTYLE
We're basically your best friend… with better taste. Learn more