We gather as masses of people to observe a spectacle, whether it be a sports match, a rock concert, or a political rally, and rarely do we have the opportunity to reflect on what we look like when our eyes are fixed on a stage. Until now.
The two-part exhibition "Audience As Subject" finally lets the spectator have some time in the spotlight, exposing the peculiar aspects of the group dynamic. By immersing ourselves in groups of those with similar interests, we become free to be individuals. As we are increasingly defined by social interactions in the real and virtual worlds, it is interesting (and sometimes disturbing) to see what we become when we physically come together.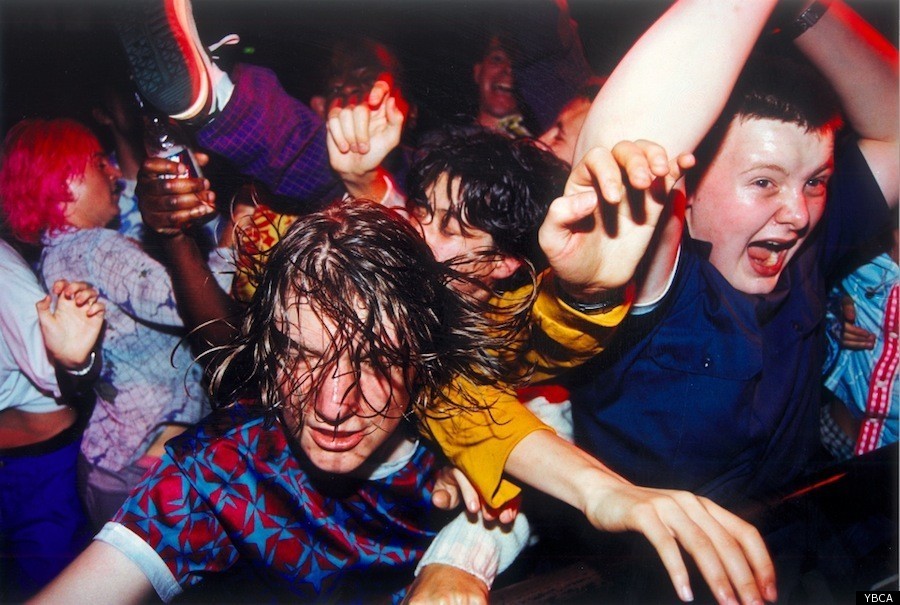 The current exhibition "Part 2: Extra Large" focuses particularly on the group dynamic of the audience. Through a variety of media the show looks at the behaviors we exhibit in a group dynamic (often when we don't realize we are being watched). How does one perform being a fan? And how does one behave as part of a crowd in comparison to as an individual being? The images show how we let go of the self to join the group while asking why we feel the strong desire to give up our autonomy.
"Audience As Subject" features work from Andrea Bowers, Elaine Constantine, Stephen Dean, Jeremy Deller & Nick Abrahams, Andreas Gursky, Alexey Kallima, Gonzalo Lebrija, Ryan McGinley, Rabih Mroué, Paul Pfeiffer, Melanie Smith, and Wang Qingsong. It will show at Yerba Buena Center for the Arts in San Francisco from February 18 to May 27.
FOLLOW HUFFPOST