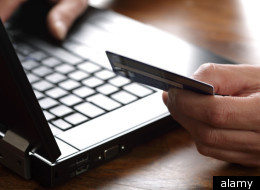 Online dating services are booming businesses, and the boomers who are joining them are doing so in big numbers. People aged 50 and older represent 25 percent of membership on the popular dating site Match.com -- a 45 percent jump in the last five years, a spokesman said.
But not everyone who hopes to find a mate online is falling blissfully in love. There have been a rash of complaints against online dating sites, according to the Better Business Bureau. And there is a class action lawsuit pending in the U.S. District Court that claims more than 60 percent of the profiles on Match.com are fraudulent -- something Match.com spokesman Matthew Traub calls an "unfounded allegation in a money-seeking litigation."
Then there is another, perhaps darker, side to the consumer complaints: People reporting that they were bilked out of money by those they connected with through an online dating site. The Better Business Bureau listed online dating sites among its top 10 scams for 2011, and one consumer advocacy group says its members have lost millions from online dating scams.
Is it a case of looking for love in all of the wrong places, or just a few bad apples in an otherwise happy bushel? Truth is, many boomers often reach their 50s and older and find themselves uncoupled, either through death or divorce; they don't know where to turn. Many haven't been on the dating scene for decades and, feeling lonely and vulnerable, turn to their nearest computer for help. What they find is a plethora of online dating sites that promise romance, true love and fun. In some cases, legitimate romance blooms -- and the hope of that happening seems to fuel the booming memberships on these sites. But the number of complaints being made against them suggests that buyers should proceed cautiously, as the sites cannot promise safety from predators.
How does online dating work? Sites popular with boomers, like eHarmony.com, Match.com and OurTime.com (formerly called SeniorPeopleMeet.com), charge monthly fees that range from $35 to $60 (less if you sign up using a discount coupon or for multiple months). These sites, along with dozens of other smaller ones, allow you to post a profile of yourself and view the profiles of others. There is no attempt to verify the information someone posts -- something the sites are generally upfront about.
Match.com does not do background checks and tells subscribers as much. The site has 100 investigators whose job it is to read and approve every profile before it's posted, and there are checks for stolen credit cards. But the site is forthright about the fact that it does not conduct background checks, Traub said. It also attempts to educate its subscribers by plastering the site with cautions like "don't wire money to anyone" and "once you go off-site, Match.com can no longer monitor the match," he said.
Every online dating site has its own ways of letting people's relationships develop -- instant message, texting, ways to exchange more photos. It often progresses to off-site emailing and in-person meets, in which the site has no role. Despite Match.com's efforts to educate its members about possible scammers, Traub said that "criminals thrive in every environment. You see them all over -- Facebook, everywhere. There used to be mail scams."
Jeffrey Norton, the lead attorney in the suit filed against Match.com and a lawyer at the New York-based firm Newman Ferrara LLP, said he doesn't think the sites go far enough to protect its subscribers, citing the growing volume of complaints.
One popular scam, Norton said, is that a man will pose as someone from a woman's hometown who is temporarily working on a government contract in Nigeria. An email relationship progresses, Norton said, and the woman eagerly awaits the man's return home. But just before his return date, he emails that he was robbed of his documents and money and needs $5,000 to bribe the officials to leave the country. The woman obliges and loans him the money, only to learn later that she fell for an online scam.
None of this surprises Barb Sluppick, who runs a website called Romance Scams -- the tagline of which is "Romance Scams offers Support, Education, and Healing For All Who Find Their Way Here." The site currently has registered 17,323 members who have reported a combined $14 million loss to scammers. The site posts photos of the scam artists, who are both male and female.
Sluppick said she believes the toll is higher than the millions of dollars her members have lost, calling online dating scams "one of the most under-reported crimes out there." The embarrassment of being duped and the unwillingness to admit vulnerability is what stops people from reporting the crime, Sluppick said.
"If you have an email address and want to be in a relationship, you can fall victim to this scam," she said. "The fact that you are paying a dating site creates a false sense of security that the site is going to protect you from being taken."
See our slideshow below for 10 tips from the Better Business Bureau to avoid getting ripped off in an online dating scam. Also see the video of a 55-year-old widow who lost $500,000 in an online dating scam.
10 Tips From The Better Business Bureau To Avoid Online Dating Scams
Find out whether the dating service does any background checks or fraud scans before a person's profile is posted.

Be cautious if the person claims to be recently widowed or says they're an American stationed overseas, possibly in the military.

Watch out if the person immediately asks you to communicate on an email or messaging system outside the dating site. Some dating sites monitor exchanges for signs of fraud, and a fraudster may be anxious to lure you away from the site.

Do a Google search on the person. You can even paste the text of the email, profile description, or pictures into Google and search to see if similar text, pictures or descriptions are used by others. Some criminals create multiple profiles and use the same information over and over.

Run the other way if the person hints that they are in financial trouble or have another sudden need for money. (This can occur after months of online chatting.) If the person asks you to wire money--such as by Western Union, MoneyGram or Green Dot MoneyPak--it more than likely is a scam.

Check the person's name in online databases of sex offenders, which are available in many states.

If you decide to meet the person, go to a place where there are large numbers of people and where you feel safe. Consider taking someone along with you.