Douglas County Sheriff's Office Seizes Phones From Chaparral High School Students In Sexting Investigation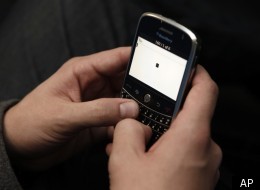 The Douglas County Sheriff's office served search warrants and seized several students' phones Tuesday after a school resource officer received a tip from another student, reports 9News.
Deputy Greg Howden says the investigation does not include teachers or adults and appears to deal exclusively with Chaparral High School students.
Howden told 7News that the sheriff's office wanted to "secure the phones that are used in it before the sexting goes viral."
So far no charges have been filed or arrests made, but students could face serious charges if minors are involved. In Colorado, sexting is a sex crime and students involved could face charges of sexual exploitation of a child, a class 6 felony that is punishable by up to two years in jail.
"I don't have any friends who do it, but I've heard it's a problem. A police officer told us not to do it because we could be arrested," Chaparral High School student Cole Hunter told KDVR.
According to authorities, the investigation is in its early stages and still ongoing.