Cupcake mania has probably reached its zenith by now, and we've seen all kinds of creations. Regardless, HuffPost Food can't help but be charmed by this periodic table of cupcakes, made by chemical engineering student Rachel Howden. She explains, on Reddit, "I made these for a reception at school. Vanilla cupcakes with buttercream frosting and fondant cut-outs with black icing writing."
The periodic table of cupcakes could be dangerous though -- if we had these around during high school chemistry we definitely would not have memorized all the elements. We would have been way too busy chowing down.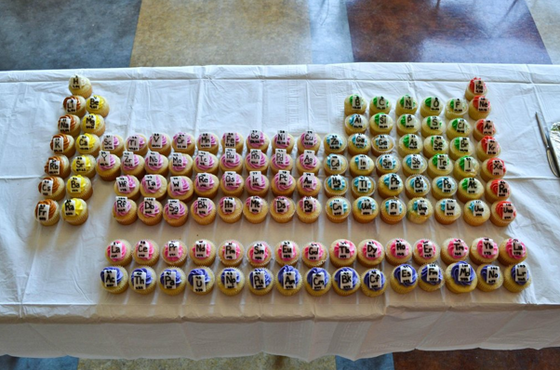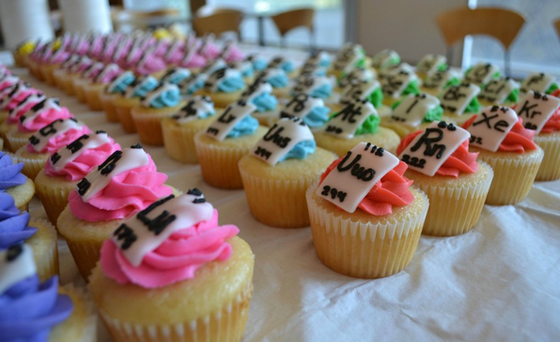 SUBSCRIBE AND FOLLOW
Get top stories and blog posts emailed to me each day. Newsletters may offer personalized content or advertisements.
Learn more