QUIZ: Do You Speak American?: English Language Facts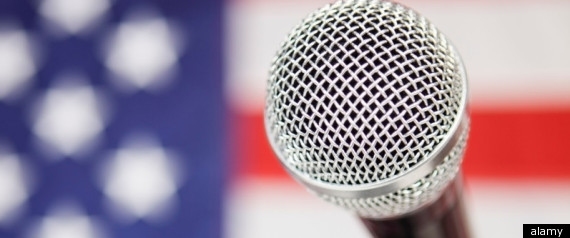 A wide-ranging account of American English, Richard Bailey's "Speaking American" investigates the history and continuing evolution of our language from the sixteenth century to the present. When did English become American? What distinctive qualities made it American? What role have America's democratizing impulses, and its vibrantly heterogeneous speakers, played in shaping our language and separating it from the mother tongue? Bailey asked himself these questions, now it's time to ask yourself how well you really know your American English. We've composed a quiz for some Friday fun. Can you speak American?
Do You Speak American?
How much do you know about America's langage history?
1) What's "the blab of the pave"?
*
A description of the talk of Okies and others moving west during the Great Depression, typically used by urbanites in a derogatory way
A popular expression for how young "delinquents" talked in Northern California during the 1950s
Walt Whitman's description of the way New Yorkers speak
A description of the way cement settles in intense heat used in the South, particularly around New Orleans
2) Which great event determined whether Shakespeare should be performed in American or British English in the US?
*
American. The Astor Place Riot in New York in 1849, which pitted actor Edwin Forrest (American) against actor William Charles Macready (English).
English. 1823 legislation, for which aristocratic Carolinians educated in England lobbied, that Shakespeare's plays be performed "in the manner in which they were written."
American. Competing theaters set each other alight during the Great Chicago Fire, but the Wicker Park neighborhood rallied to save the Liberty Theater, then staging an American English production of Hamlet.