"The Simpsons" aired its 500th episode on Sunday, a milestone few other shows have ever been able to claim. But self-aware as always, the show ended it's landmark episode -- which saw the eviction of the Simpsons from Springfield -- with a special message to its long-time fans.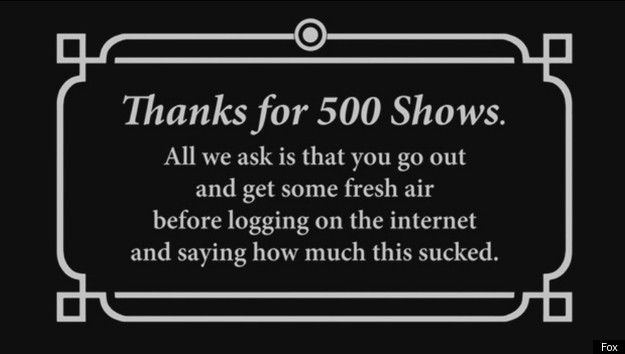 SUBSCRIBE AND FOLLOW
Get top stories and blog posts emailed to me each day. Newsletters may offer personalized content or advertisements.
Learn more