Hot On Pinterest: The DIY Play Kitchen That Everyone's Talking About

This week, we've profiled the five Pinterest accounts you need to follow. And now, we present you with one of the most repinned images on the site -- an adorable DIY play kitchen that has a surprising past. Here's the before: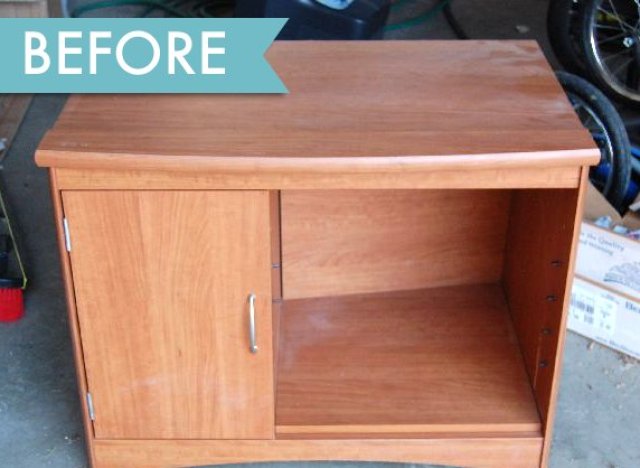 Project and photo by Miranda Walker. Found via CREATE.
See? It's something that any of us would've passed by on trash day (or at the secondhand store), or have owned at some point and have since given away. The unremarkable cabinet doesn't do much to inspire the imagination, to say the least.
But Miranda Walker saw something different: A potential play kitchen. With a little paint, fabric and a little basic carpentry, she created a cheery play space that rivals anything you could buy in a toy store. The total cost? Around $30.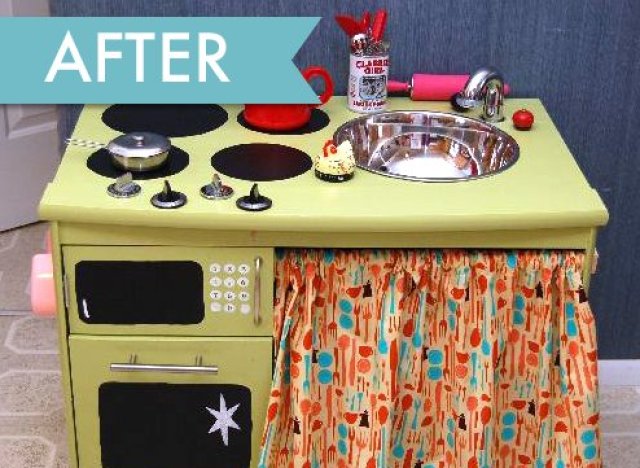 Project and photo by Miranda Walker. Found via CREATE.
Have you seen an idea on Pinterest that you can't stop thinking about? Let us know! Simply select "Send A Tip" below -- and be sure to include the link to the idea, along with your Pinterest account. You might make our list of top accounts to watch!