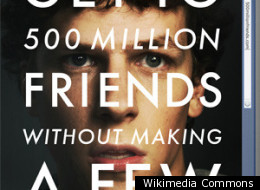 While movie set on college campuses were absent from the 2012 Academy Awards, Oscar-winners past have taken place at schools across the country.
Last year we showed you our choices for the the Top 10 Movies Set At College, and now we've compiled a list of campus-centered critic's picks. From Harvard to ASU to... well, a lot of Harvard, these college campuses have doubled as the sets for eight Academy Award-winning films, starting with "The Social Network" in 2010 and going all the way back to "The Graduate" in 1967.
Is your campus on the list? Check out our slideshow to find out!
Chronicling Mark Zuckerberg's controversial journey through Harvard, "The Social Network" received eight Academy Award nominations in 2010. It won for the categories of Best Adapted Screenplay, Best Original Score and Best Film Editing.

Russell Crowe plays Princeton Professor John Nash in "A Beautiful Mind," a film based on the life of this Nobel Laureate winner. The movie also takes place at MIT, where Nash is later offered a position. Grossing $313 million worldwide, the film went on to win four Academy Awards, including Best Picture, Best Director, Best Adapted Screenplay and Best Actress in a Supporting Role.

Michael Douglas plays Professor Grady Tripp in "Wonder Boys," which was filmed at several universities in Pittsburg, including Carnegie Melon. The movie won an Academy Award in 2001 for Best Original Song (Disclaimer: Bob Dylan was the songwriter!).

Matt Damon plays Will Hunting, a janitor at MIT whose secret mathematical genius quickly comes to the attention of a famous professor. "Good Will Hunting" was nominated for nine Academy Awards in 1997, and its cast walked away with two: Ben Affleck and Matt Damon took home Best Original Screenplay, and Robin Williams won Best Supporting Actor.

While this box office hit is not exactly about college, parts of it were filmed at Arizona State University. "Jerry Maguire" was nominated for Academy Awards in five different categories, and Cuba Gooding Jr. won Best Supporting Actor.

Timothy Bottoms plays James Hart, a first-year student at Harvard Law School, in "The Paper Chase." John Houseman, playing the role of Hart's professor Charles Kingsfield, won Best Supporting Actor in 1973 for his part in the film.

Romance blossoms in the library at Radcliffe College, where a female student falls for one of her Harvard counterparts. "Love Story" was nominated for seven 1970 Academy Awards, and it won Best Music, Original Score, for the work of composer Francis Lai.

"Mrs. Robinson, you're trying to seduce me," Dustin Hoffman quips famously in "The Graduate." Many scenes in the movie were filmed at USC, although some are true to the location of the main character's graduate program, UC Berkeley. "The Graduate" was nominated for seven Oscars overall, and Mike Nichols won the Academy Award for Best Director.