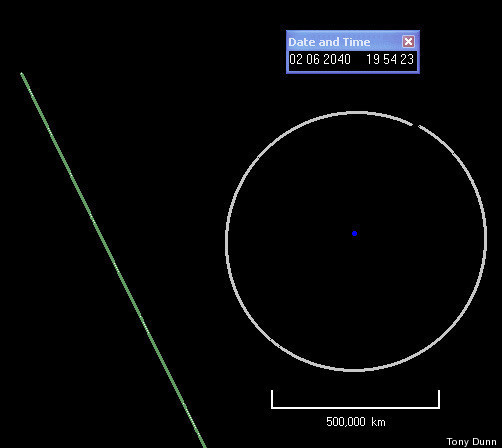 Gravity Simulator image of 2011 AG5 passing the Earth-Moon system in February 2040. Earth is the blue dot, the moon's orbit is gray, and 2011AG5 is green. Simulation created with JPL Horizons data.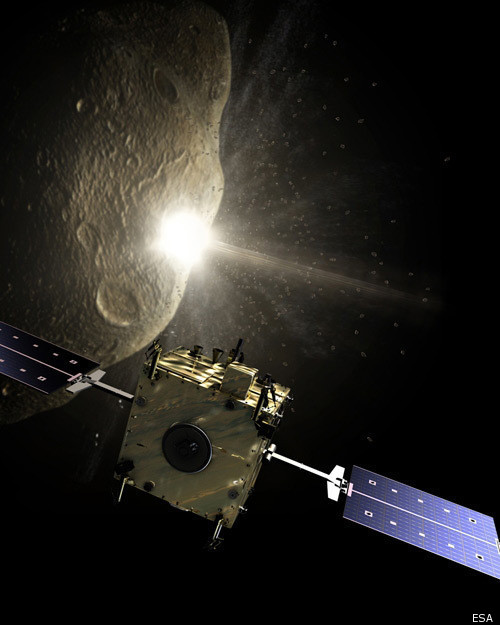 SUBSCRIBE AND FOLLOW
Get top stories and blog posts emailed to me each day. Newsletters may offer personalized content or advertisements.
Learn more