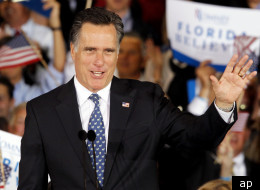 Warren Buffett's secretary pays a higher tax rate than billionaire Warren Buffett. Mitt Romney paid a 13.9 percent tax rate in 2010--lower than many middle-class earners.
Are they gaming the system? Not quite. America's tax code is a wild west of benefits ripe for the taking, if, of course, you make enough money to take advantage of them and you have the right tax help to guide you through the maze.
Here are some of the most significant tax breaks the super rich take advantage of.
How The Wealthy Game Their Taxes
Money you make on investments or property is taxed at a much lower rate than income tax. The capital gains tax, which now stands at 15 percent, is one of the most powerful tools of the super rich, much to the chagrin of more than half of Americans who believe that capital gains should be taxed at the same rate as earned wages are. Mitt Romney has the capital gains tax to thank for his low tax rate.

Plain and simple: work wages are taxed as much as 35 percent. The super rich avoid paying income tax by taking low salaries or no salary at all. Mark Zuckerberg, Larry Ellison, Meg Whitman and Larry Page (pictured), for example, are CEOs who only make $1 in salary per year.

When you feel bad about how much you're paying in taxes, just look at Mark Zuckerberg, who is on track to become one of the highest taxpayers ever. Zuckerberg will owe $1 to 2 billion in taxes when Facebook goes public and he profits off of a portion of his ownership in the company. But hold on... let's take a look at the big picture. After paying initial taxes on this sale of stock, Zuckerberg will likely pay nothing on the remainder of his shares by simply holding on to them. David S. Miller writes in the New York Times: [Zuckerberg] can simply use his stock as collateral to borrow against his tremendous wealth and avoid all tax. If Mr. Zuckerberg never sells his shares, he can avoid all income tax and then, on his death, pass on his shares to his heirs. When they sell them, they will be taxed only on any appreciation in value since his death.

Mitt Romney had money in a Swiss Bank account that earned $1,700 in interest in 2010, according to Talking Points Memo. Swiss Bank accounts are attractive due to their privacy laws, but not just anyone can open one. According to Slate.com: Swiss banks have a history of dismissing applications originating in countries that have unusual tax regulations or a history of criminal economic activity. Such blacklists now tend to include the United States, on account of a federal law passed in 2010 called the Foreign Account Tax Compliance Act, which requires that Swiss banks submit sensitive information about their clients to the IRS, potentially violating Swiss privacy laws and imposing heavy costs of compliance.

Charitable donations are one of many tax deductions the super rich take advantage of. Mitt and Ann Romney, for example, wrote off almost $3 million in charity in 2010. Warren Buffett (pictured) donated nearly $42 million worth of stock in his company to charities in 2011. He takes full advantage of charitable write offs, utilizing the maximum 30 percent charitable donations deduction in 2010.