'The Office' Cast Shake-Up: John Krasinski, Ed Helms In Talks To Return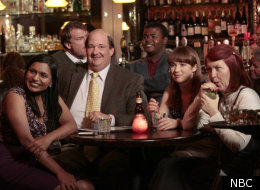 There's drama at "The Office."
James Spader's decision to exit the long-running NBC comedy comes as co-stars Rainn Wilson and Mindy Kaling are questioning their futures with the show. And while stars Ed Helms, John Krasinski and Jenna Fischer are in talks to return for a ninth season, sources tell The Hollywood Reporter none has a deal in place.