The Shins' 'Bait And Switch' Off 'Port Of Morrow' (VIDEO)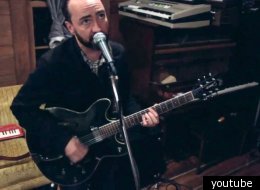 The Shins just released the second video from their upcoming fourth studio album, Port of Morrow, the reconfigured band's first release in 5 years, as well as their first on frontman James Mercer's label, Aural Apothecary.
The video for "Bait and Switch" sees the band rehearsing in a wood-paneled cabin, which Prefix identifies as a cabin in Portland, and Pitchfork further whittles down to Portland, Ore. Cue "Portlandia" jokes, changing Natalie Portman's life again jokes, etc. Oh, and also: it's a good Shins-sounding song, everyone. Port of Morrow drops March 20.
WATCH: