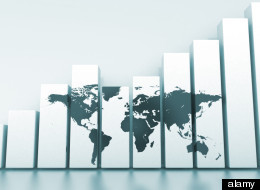 For most people, good-looking men don't normally qualify as a tourist attraction.
But that could all change thanks to Traveler's Digest and their newly-published list of where the world's sexiest men call home.
While the magazine doesn't give much detail about their methodology, they do assure readers that the selection process was based entirely on a woman's perspective. We're not sure which woman, but we hope she didn't bring home any permanent souvenirs.
So pack your bags, lady travelers, and declare your independence from the tired, picked-over man crop in your humble burg. After all, mingling with the natives technically counts as a cultural experience worthy of more than just a notch on the bedpost.
Oh, and if men aren't your thing, worry not; Traveler's Digest has you covered with their list of cities home to the world's most attractive women.
Take a look at the slideshow of Traveler's Digest world's top 10 cities with the best looking men. Do you agree?
Top 10 Cities With The World's Best-Looking Men
When Travel Digest's writer visited Tel Aviv, she must have gone to see Israeli singer and song writer Idan Raichel in concert. His unusual fusion music and iconic dreads will make you never want to leave Israel. When in Tel-Aviv, be sure to visit the Mediterranean coastline, which is about as breathtaking as the men on the beach. Shalom!

It's not too surprising that Milan snagged the ninth most attractive city in the world. No strangers to vanity, Milanese men's grooming habits typically resemble that of a show poodles. Take Italy's Silvio Berlusconi. At 76-years-of-age, the former Prime Minister still invests in plastic surgery and hair implants. Miraculously, it seems he is still unattached, despite his most recent divorce.

Germany's Michael Schumacher may no longer reign Formula One, but he's still an symbol of what women admire most about German men. As Traveler's Digest explains, it's down to "their intelligence, their sense of originality and let's face it their strong and chiseled good looks."

Home to delicious tapas and an epic night life, Madrid is a city that will capture you with its breathtaking architecture and endless cultural offerings. As for the men, you'll be won over by their charm, romance and sophistication. While there may not be a Javier Bardem double at every street corner, this is definitely a town to find your tall, dark and ruggedly handsome 'Latin Lover'.

Traveler's Digest must have been thinking of Australian actor Hugh Jackman when they ranked Sydney as number six on the list. Aussie men have a ridiculous amount of energy, almost comparable to an American guy consuming six Red Bulls in one sitting. Sun, beaches and a buzzing nightlife, Sydney's cosmopolitan vibe is as invigorating as the thrill-seeking men. Famed for winning numerous Olympic medals, Aussie's appreciate sporty women who can enjoy a relaxed evening of beer and the barbie.

The men of Buenos Aires may not be the tallest on earth, but they've got no shortage of charm. The mysterious men combined with the city's non-stop infectious nightlife will make it an entertaining and memorable visit that you won't want to end. Look no further to Diego Armando Maradona, Argentina's football team coach. Known for his passionate tantrums on the field, who can resist him, especially with that irresistible diamond earring.

Real Madrid's Portuguese soccer forward Cristiano Ronaldo may not live in his home country, nor hail from Lisbon. But the soccer beau is one metrosexual that gives you a taste for what's in store if you visit Portugal's capital. Stylish, worldly, and an appreciation for old-school values, it seems you can't go wrong when strolling this coastal capital. As Traveler's Digest perfectly writes, "whatever you decide to do, these Latin seducers are guaranteed to sweep you off your feet."

Bike lovers with an appreciation for culture, relaxed coffee shops and tall men will simply love Amsterdam. The canals provide the perfect backdrop for finding romance, as long as you ignore the red light district. Though strikingly handsome, the men are remarkably reserved and polite.

New York is arguably one of the best cities for men to live in. But ladies, beware. According to a New York Observer article, single women outnumber single men by more than 210,000. So while the big apple may nab Traveler's Digest second spot of the world's cities with the most attractive men, it doesn't take into account how likely it is romance will come your way.

'True Blood' star Alexander Skarsgard is one of the best known male stars to come out of Scandinavia, of late. As you wander Stockholm, be sure to take in the view of the various islands that make up the city. The tall fresh looking Nordic men on offer will also provide a nice addition to the picturesque city.