Normally when we think of lines we think of order, structure, rigidity. Phrases like "get in line" or "stay within the lines" reinforce this notion.
Yet a new exhibition at Parasol Unit titled "Lines of Thought" uses the simple form as a way to explore within the confines of a rigid shape. The exhibition is comprised of 15 contemporary artist who all place the physical image of the line in dialogue with the ideas associated with it.
The international artists represent a wide variety of artistic traditions and work in diverse materials from Mexican shawls to wax candles. Some lines are coiled into busy clusters while others stand isolated, noble.
A line is often seen as a means to an end in a work of art. Yet this thematic exhibition frees the line of this stigma and follows it to unexpected places. See some examples below: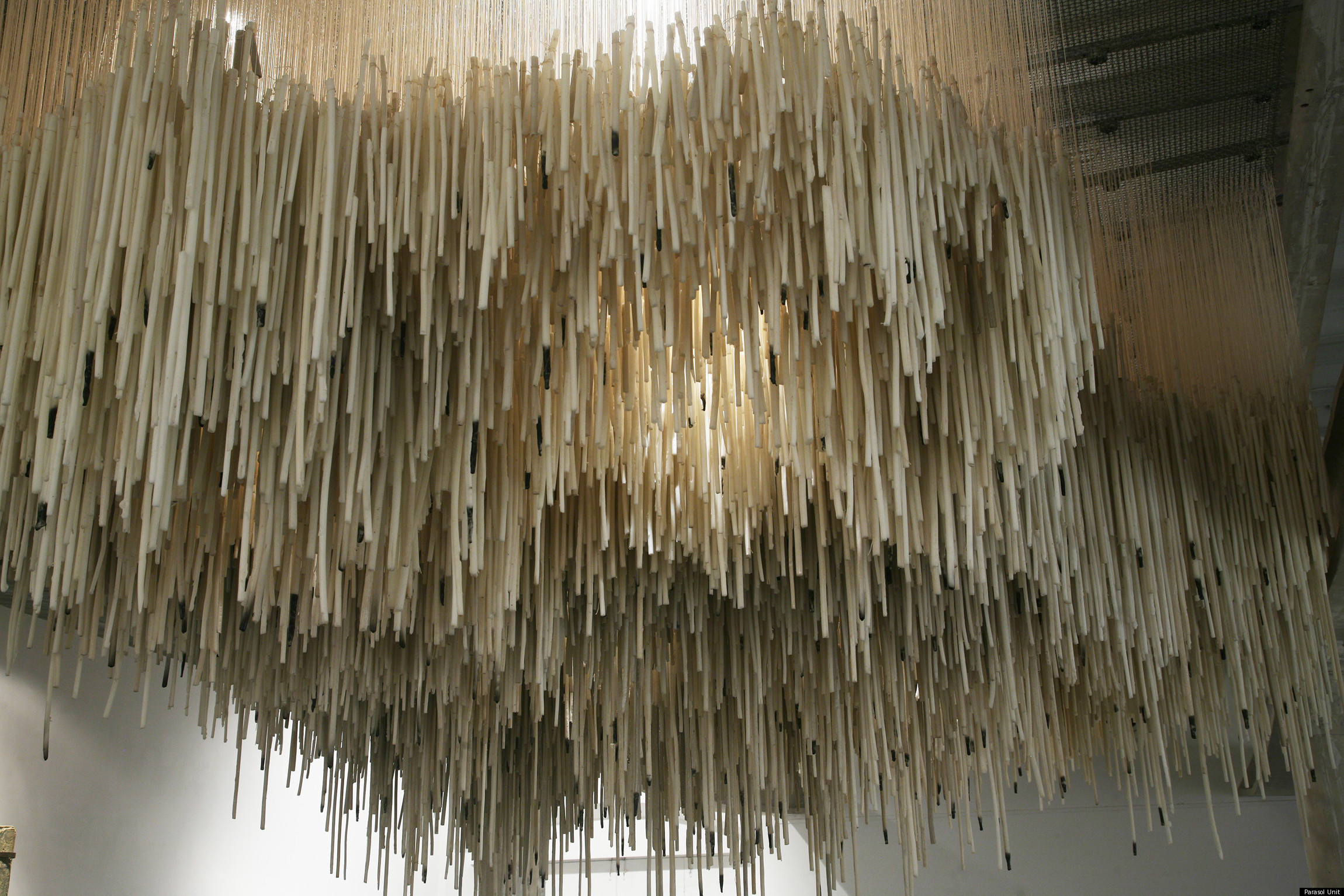 Hemali Bhuta: Stepping Down, 2010
Dimension: Variable, wax sticks of various lengths and cotton threads.
Copyright the artist and Project 88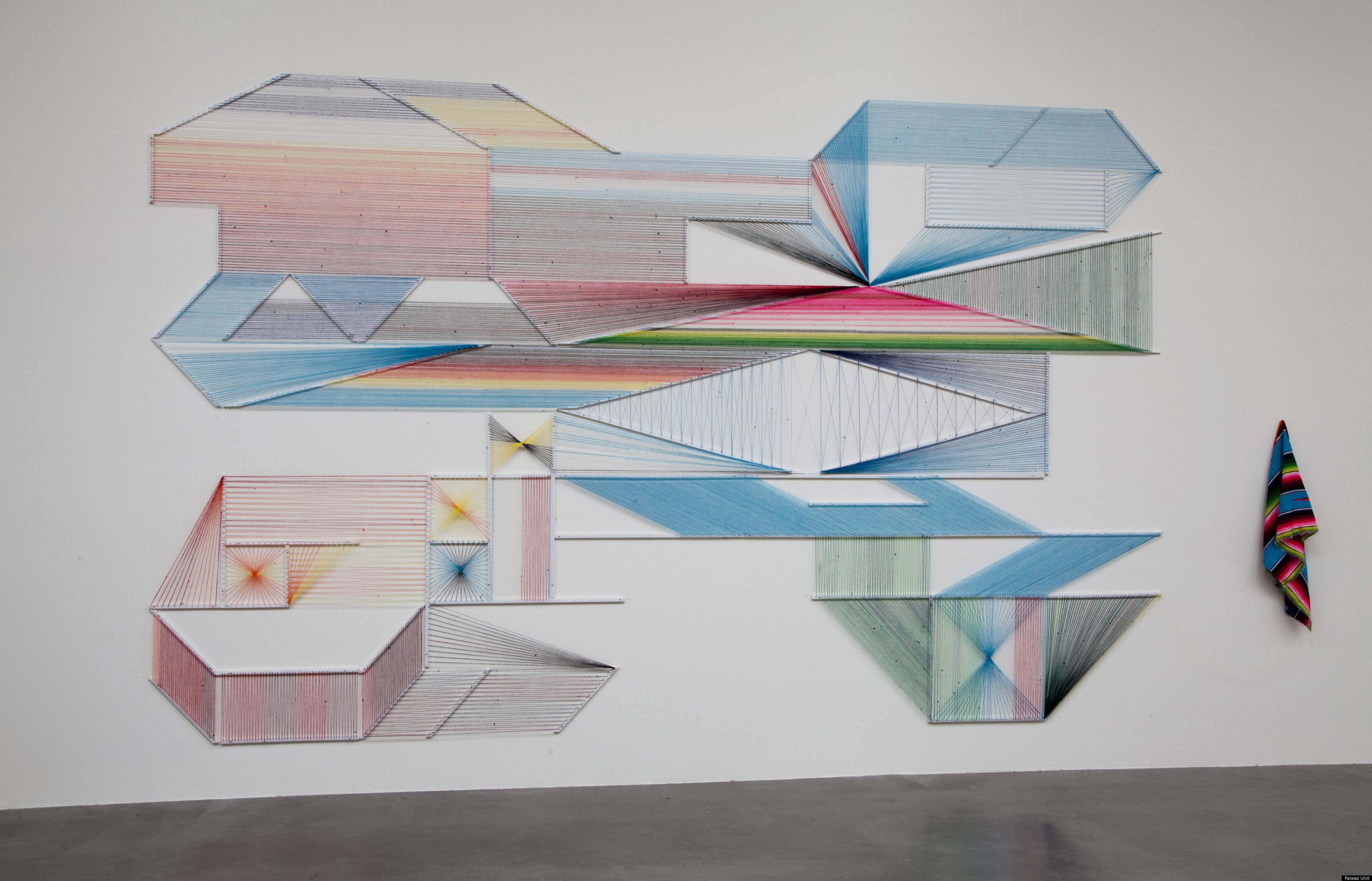 Adrian Esparza: Here and Now, 2010
Photo courtesy of Kurimanzuto Gallery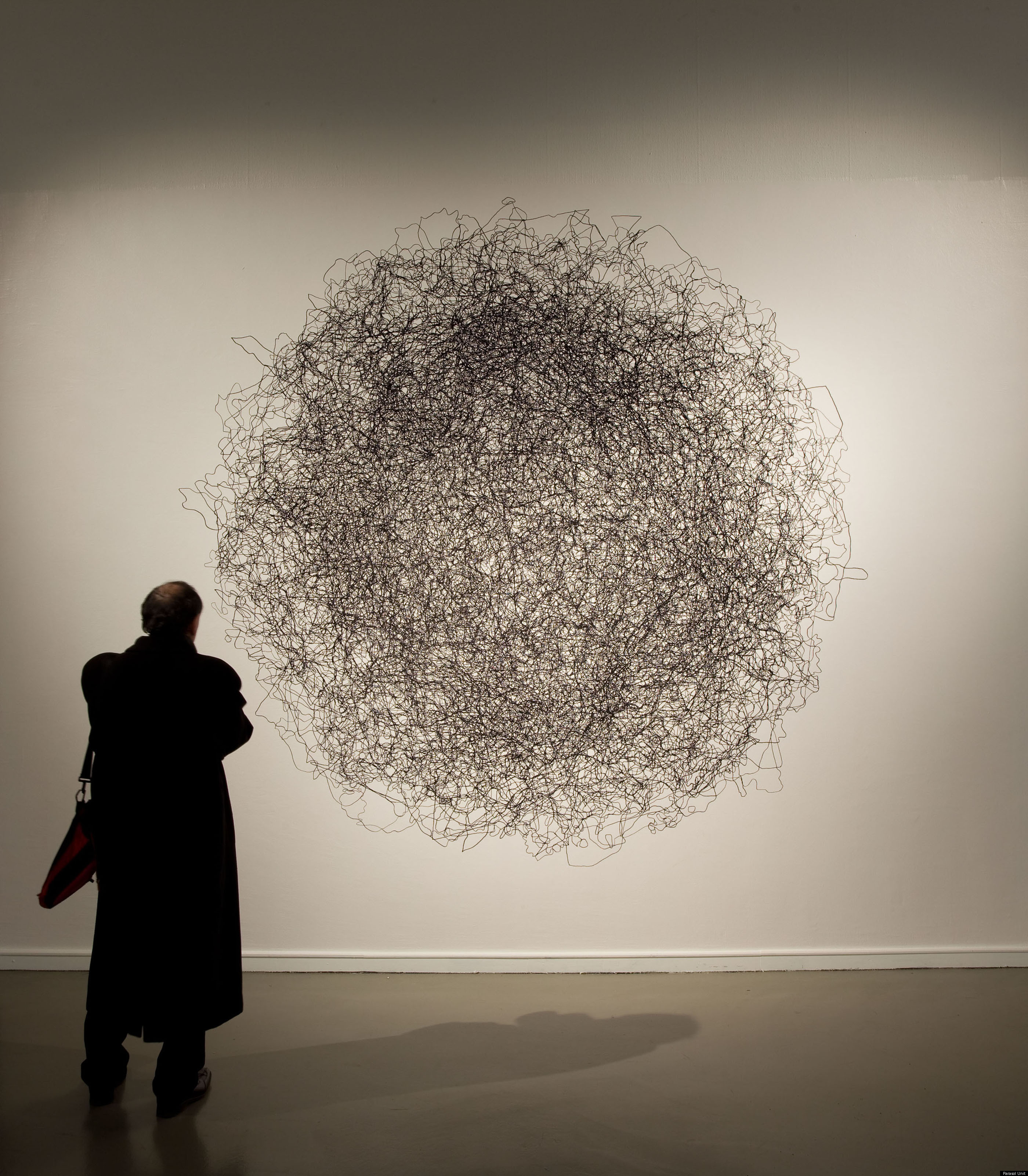 Özlem Günyol & Mustafa Kunt: Ceaseless Doodle, 2009
Wall drawing with permanent marker, 320x320 cm
Installation view; Kunsthalle Mannheim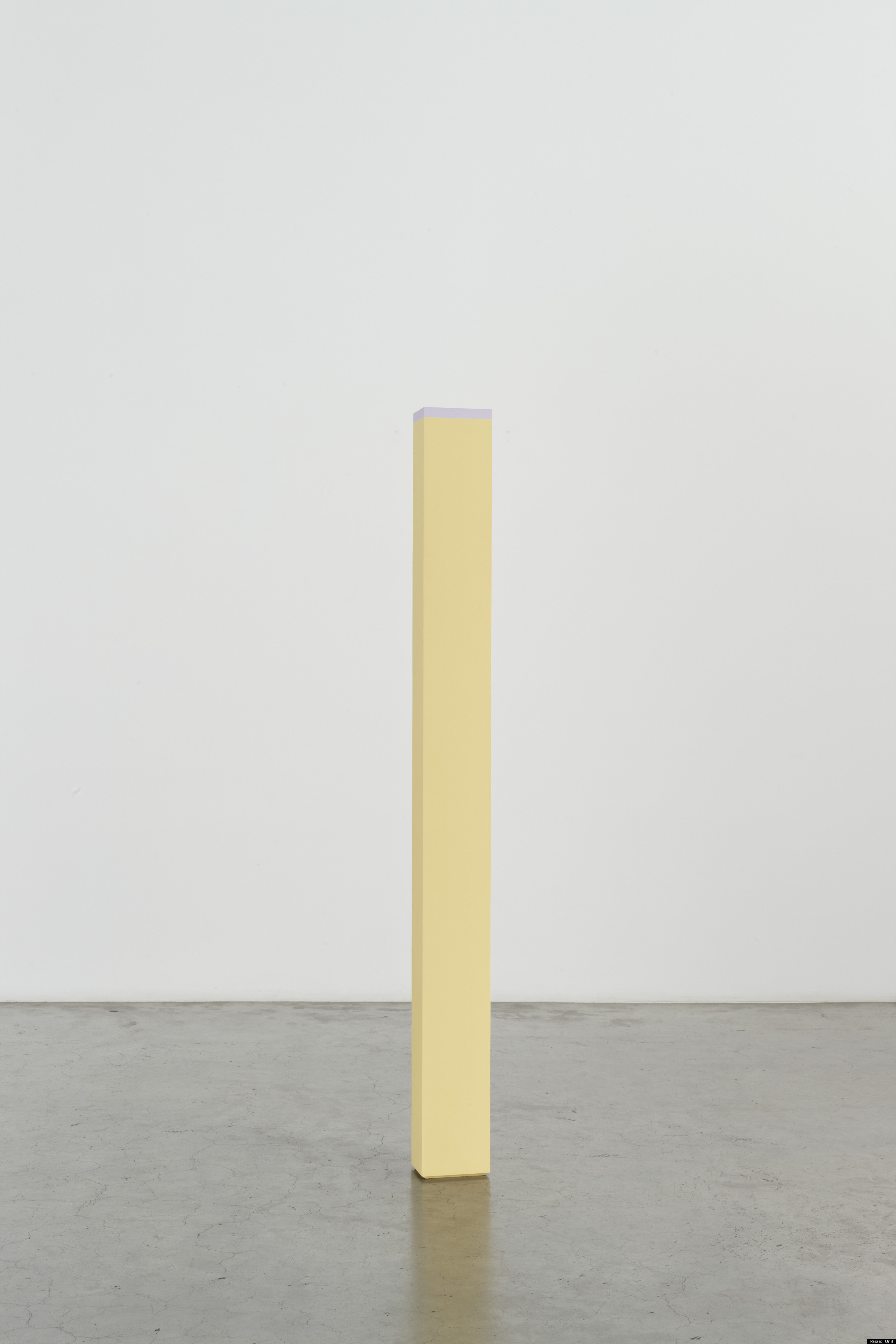 153 x 14 x 10 cm (60¼ x 5½ x 4 in)
Image copyright © Estate of Anne Truitt and courtesy Estate of Anne Truitt, Stephen Friedman Gallery, London, and Matthew Marks Gallery, New York

The exhibition features work by Helene Appel, Hemali Bhuta, James Bishop, Raoul De Keyser, Adrian Esparza, Özlem Günyol & Mustafa Kunt, Sol LeWitt, Richard Long, Jorge Macchi, Nasreen Mohamedi, Fred Sandback, Conrad Shawcross, Anne Truitt, and Richard Tuttle. It will show at Parasol Unit until May 13 in London.
SUBSCRIBE AND FOLLOW
Get top stories and blog posts emailed to me each day. Newsletters may offer personalized content or advertisements.
Learn more