New York Times Issues Correction For Actress Junie Hoang's Age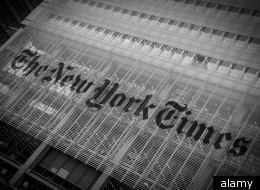 In a hilarious twist of irony, the New York Times has issued a correction for its article about an actress who sued IMDB for revealing her age.
Actress Junie Hoang alleges that IMDB's revelation violated her privacy, and made her a victim of age discrimination in Hollywood. The Times' story, which was published on Sunday, misstated her age.
(h/t Romenesko):