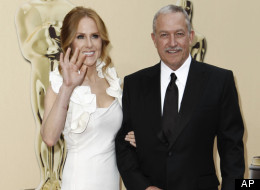 Forbes has been making lists of the world's richest people for more than 25 years.
On this latest list, "The World's Billionaries," Forbes has ranked the richest people on the planet with a total of 1,226 billionaires all together worth a record $4.6 trillion. And six of those 1,226 live in Colorado.
The Colorado six will come as no surprise, the same group made the Fortune 400 in 2011. But what may be surprising is how they rank next to the world's richest people.
Charles Ergan may have recently given up his CEO title at Dish Network/EchoStar, but he still had a really good year because he tops Philip Anschutz who in 2011 was at the top of the Colorado billionaires list. Ergan comes in at No. 106 with a net worth of $8.3 billion with Anzschutz behind him at No. 133 and $7 billion in net worth.
But Ergan is a far cry from the world's richest man, Mexican billionaire Carlos Skim Helu, who tops out the list with a $69 billion net worth.
Anschutz and Ergan both ranked higher than folks like Google's Eric Schmidt (No. 138) or movie moguls like George Lucas (No. 358) and Steven Spielberg (No. 377). Colorado's lowest ranking billionaire on the list is a woman and she tied with Starbucks founder Howard Schultz.
View the entire Forbes list here.
See who else in Colorado made the Forbes cut below: