Normally art is only really funny when it's really bad. That is why we are especially excited to see the return of the exhibition "Is This Thing On?" in which artists pay tribute to their favorite comedians with works that are hilarious. You'll actually be able to laugh in an art gallery, and not because of the pretentious thing that person standing next to you just said!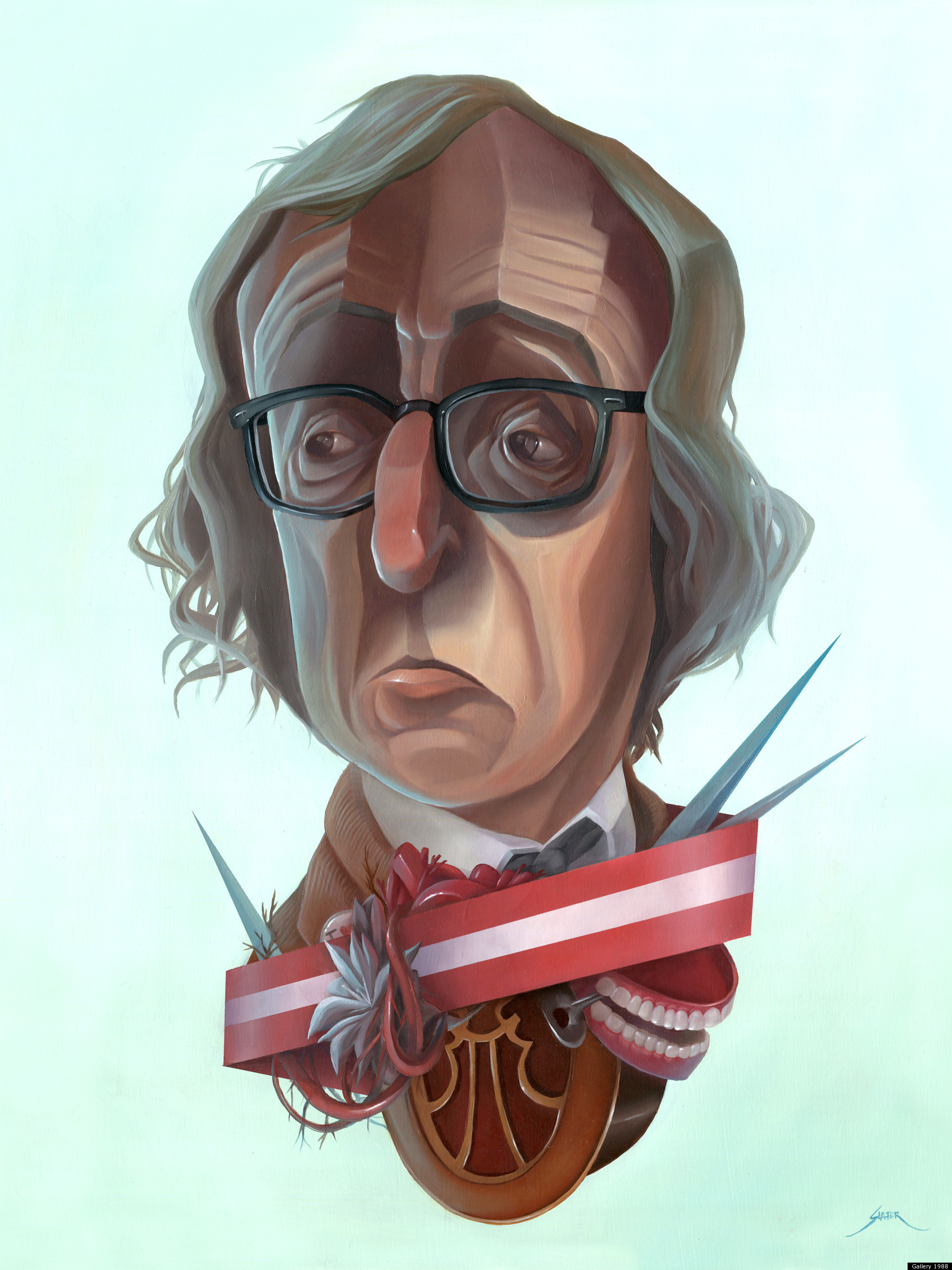 All the greats are represented, including Woody Allen, Stephen Colbert, Mitch Hedberg and Tobias Funke; some are reliving their signature roles while others are caricatured to the extreme.
Okay, now for the best part: The exhibition will feature a Weird Al Yankovic career retrospective screen-print set, consisting of nine screen prints in honor of a different Weird Al song. In fact, Mr. Al will host the opening which is on March 9th at 7 pm.
For those of you in Los Angeles, 'Is This Thing On? 2: The Weird Year' will show at Gallery 1988 on Melrose until March 31. Now we just have one more question... what's the deal with art gallery hors d'oeuvres? ...Anyone?
Alex Pardee - "Eat It" screenprint, 16 x 20 inches

Bruce White - "Axel Foley" acrylic on velvet, 14 x 18 inches

Daniel Rizzolo - "Wino" oil on board, 8 x 10 inches

Israel Sanchez - "Freedom From Warlords" gouache on paper, 11 x 14 inches

Ian Glaubinger - "What's The Deal With Airline Peanuts?" giclee print, 12 x 15 inches

Ivan Minsloff - "Their Satanic Majesty's Flying Circus" screenprint, 19 x 19 inches

Jayson Weidel - "Be Cool, My Babies!" giclee print, 11 x 17 inches

Michelle Coffee - "I Just 'Blue' Myself" one-of-a-kind plush, approx. 12 x 8 inches

Bennett Slater - "The Balding Virile Type" oil on birchwood, 18 x 24 inches

Nicole Gustafsson - "Chasing Chevy Chase" gouache and ink on paper, 12.5 x 7.5 inches

Tom Haubrick - "Rodney" ink and wash on paper, 4 x 6 inches

Trevor Ede - "Russell Brand" giclee print, 16 x 20 inches

Joshua Budich - "Another Rides The Bus" screenprint, 12 x 24 inches

Dave Perillo - "Smells Like Nirvana" screenprint, 18 x 24 inches

Derek Deal - "Fat" screenprint, 18 x 24 inches
Here's a little 'Amish Paradise' to get you in the mood...