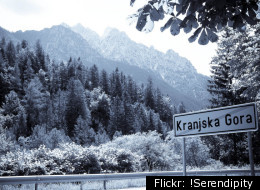 We've taken a look at the best budget ski destinations before. Then, there are the best ski and snowboard resorts, the best apres ski spots, the best ski airports, and even the best places to go to college if you'd rather be skiing.
This latest list, compiled by Pricerunner and published by Price of Travel, is decidedly more Euro-centric than the other lists.
Take a look at the picks for cheapest ski destinations below, then visit Price of Travel to see the 10 cheapest snowboarding destinations, as well as the most expensive ski and snowboard destinations.
Photo: !Serendipity/Flickr