Today in Strange Fashion News, a live bunny rabbit has been stolen out of a shopkeeper's window by cowboy bandits.
Racked reports, via Queerty, that fashion designer Alexander Berardi lost one of his pet bunnies, Ms. Cooper, on Thursday evening when someone lifted her from her pen around 8:30pm. Ms. Cooper and Jack, Berardi's other rabbit, typically spend their days in the front window of the store, which is lined with grass, and act as the adorably welcoming mascots of Berardi's Soho boutique.
But Berardi, who was not in the store at the time, tells Queerty, "As soon as Chris turned away, [Ms. Cooper] was gone."
So sad! Who would dare steal an adorable bunny, much less one beloved by an entire neighborhood? Berardi tells DNAinfo, "People come in all the time just to pet the rabbits." (Including, apparently, Christy Turlington and Bethenny Frankel.)
DNAinfo confirmed that the kidnap is being investigated by the NYPD.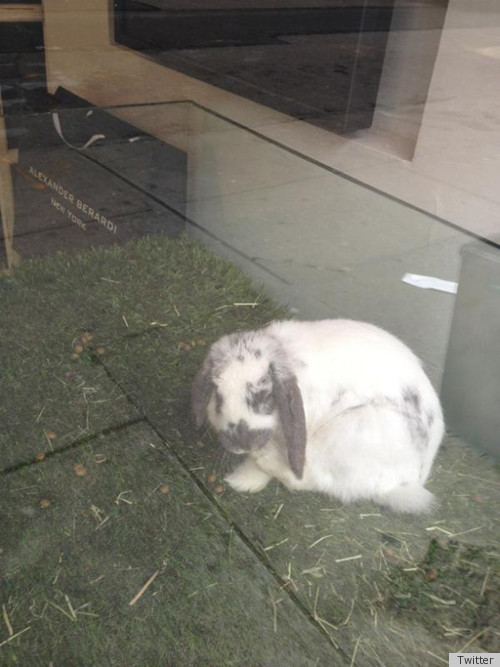 SUBSCRIBE AND FOLLOW
Get top stories and blog posts emailed to me each day. Newsletters may offer personalized content or advertisements.
Learn more