Shamrocks, parades, cute green outfits -- St. Patty's Day celebrations abound. But not everyone is feeling the Irish spirit. Jack McGovern, whose dad, Michael, sent this drawing to humor site pleated-jeans.com, is a scrooge when it comes to four-leaf clovers.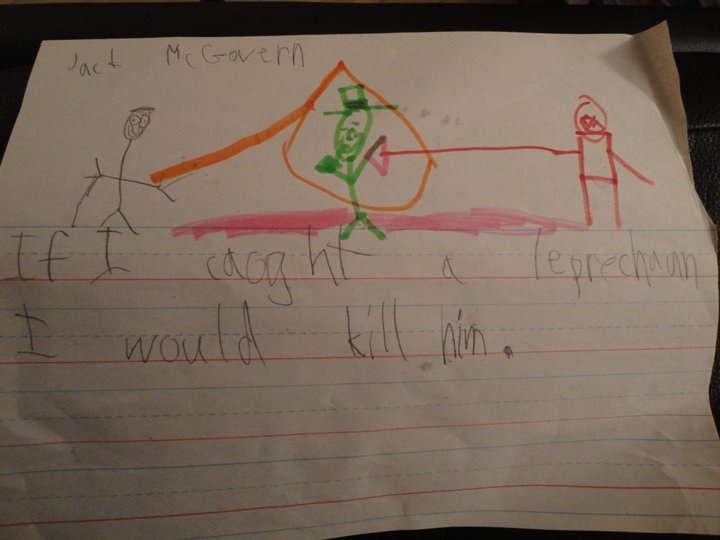 "Last year my 6-year-old son was asked, 'What would you do with a leprechaun if you caught him?' This is what he drew. He's holding the snare while a helper does the deed with a spear."
Just remember: even though some children's artwork may seem demonic, the kids are likely alright. Jack McGovern, you are probably a sweet little boy. (However, dear leprechauns, you should definitely stay away.)
SUBSCRIBE AND FOLLOW
Get top stories and blog posts emailed to me each day. Newsletters may offer personalized content or advertisements.
Learn more