Man, we thought it was embarrassing when you accidentally called your teacher "mom" in elementary school -- imagine how this kid must feel.
While we're assuming the student meant to write they would be in Virginia, he or she instead announced they were visiting a certain south of the border female body part.
You just can't make this stuff up.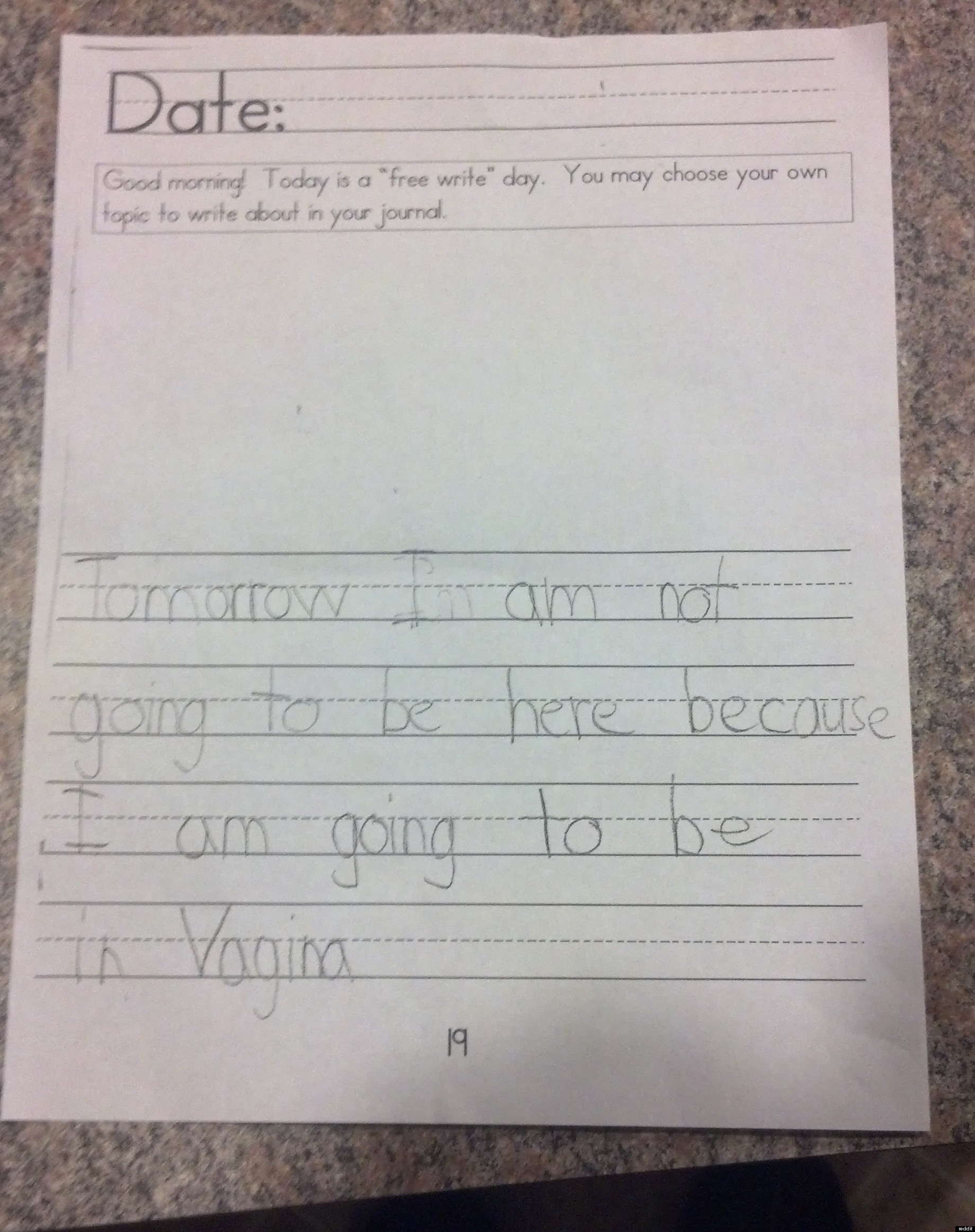 Check out more funny notes from kids in the slideshow below:
Funniest Letters From Kids
SUBSCRIBE AND FOLLOW
Get top stories and blog posts emailed to me each day. Newsletters may offer personalized content or advertisements.
Learn more