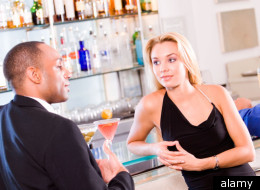 In her new book, The Richer Sex: How the New Majority of Female Breadwinners Is Transforming Sex, Love and Family, Liza Mundy suggests not only that women will soon be the primary earners in a majority of American households but that their new economic position means they have unprecedented sexual freedom. According to Mundy, women have the sexual advantage in this new economic landscape.
We asked her and Danielle Crittenden, author of "What Our Mother's Don't Tell Us: Why Happiness Eludes the Modern Woman" and Huffington Post Canada's managing blogs editor, to debate that issue here on HuffPost Women and attempt to convince our readers one way or the other.
To read their arguments, first answer the question below.
Then after you finish reading both stances, vote again -- and see how many opinions they've swayed.
Note: The views expressed by the debate participants are their own and do not reflect the editorial views of The Huffington Post.
Step


1
Pre-debate poll:
Tell us your opinion before the debate starts to set the starting line
Women have a sexual advantage in the new world order.
Agree - Thanks for voting! Please proceed to read the debate below
Please vote to proceed to the debate
Step


2
Who makes the better argument?
Step
3
POST DEBATE POLL
Did one of the arguments change your mind?
Women have a sexual advantage in the new world order.
VIEW DEBATE ROUND 1 RESULTS
Agree - Thanks for voting again! Here are the results:
moreless AgreeDisagreeUndecided
"Agree""Disagree"Neither argumenthas changed the most minds