What Makes The "Mad Men" Cast Click? (VIDEO)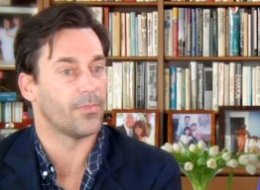 "Mad Men" star Jon Hamm shares his experiences on the set of the hit TV show, and reveals why he thinks the cast is able to work so well together.
Are you a true "Mad Men" fan? Test your "Mad Men" knowledge here!
Add Marlo On Facebook:
Follow Marlo on Twitter:
Weekly Newsletter

Sign up to receive my email newsletter each week - It will keep you up-to-date on upcoming articles, Mondays with Marlo guests, videos, and more!

Sign up here