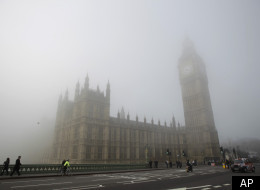 LONDON -- British lawmakers are calling for the tower housing Big Ben – the beloved London bell that chimes the quarter hour – to be renamed in honor of Queen Elizabeth II's Diamond Jubilee.
Twenty-three members of Parliament have signed a motion urging the House of Commons Commission to consider renaming the east tower at the Palace of Westminster – currently called the Clock Tower – as the Elizabeth Tower to recognize the queen's 60 years of service.
The motion was proposed by Conservative Tobias Ellwood and has the backing of lawmakers from Britain's three main parties.
It notes that when the Palace of Westminster was rebuilt in 1860 the west tower was renamed the Victoria Tower to commemorate Queen Victoria's reign.