Mega Millions Jackpot: From Per Se Dinners To Mayorships, What Could New York Buy?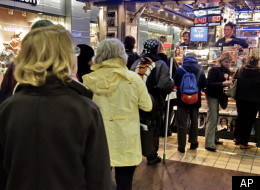 As the Mega Millions jackpot rose from $500 million to an unbelievable $640 million Friday, we pondered over what New Yorkers would do if they scored the winning ticket. When asked, some voiced humble desires to find some respite from their grueling desk jobs, while others said they'd live like Derek Jeter and shack up in a mansion.
You could always share the winnings with us, but in case you're flabbergasted and need some extra brainstorming, we offer these New York suggestions on what to do with the staggering amount of cash, from mansions to cigarettes. Good luck!