Like every other woman in America, Claire Danes loves scoring a steal.
The "My So-Called Life" actress poses in some cute summery outfits up to this month's issue of Asos Magazine (yep, the online clothing store has its own publication), and she also spills that when she goes shopping, she spends time scouring the bargain racks:
"I'm a sales slut. I'm just very seduced by a sale," Danes reveals in the interview.
And, like the rest of us, she enjoys her jeggings with a little bit of stretch:
"It's funny with jeans now, because if they don't feel like a pair of sweatpants, I don't have patience for them anymore! I think I'm becoming increasingly lazy."
The "Homeland" star, who married fellow actor Hugh Dancy back in 2009 has come a long way from the flannel shirts she used to sport as Angela Chase back in the '90s. Want proof? Listen to her (adorably) name-drop her fashion friends:
"Narciso Rodriguez was my first fashion big brother. He made my wedding dress, which was wonderful. And we're friends with Valentino, I mean, we are friends with him! I adore him. Christopher Bailey made Hugh's wedding suit... and Miuccia Prada I'm friends with."
We don't know we love more: Claire's saucy style quotes, or those acid wash jeans she totally pulls off in the photo spread.
Click over to ASOS to read more of Danes' interview and see her full photo shoot.
Scroll down for more photos.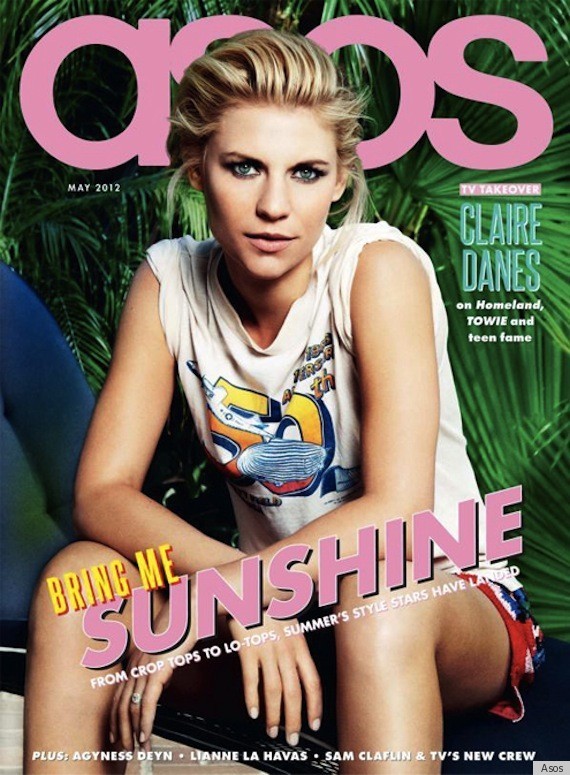 -
See some of Claire's best looks!
PHOTO GALLERIES
Claire Danes' Style Evolution