Mark Martins, Top Prosecutor At Guantanamo Military Commissions, To Retire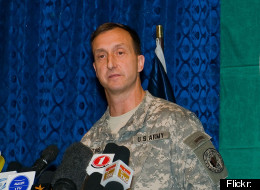 NPR has learned that the top prosecutor at the Guantanamo Bay military commissions has asked to retire from the military after he finishes his assignment there.
Brig. Gen. Mark Martins says he hopes the decision will drain some of the politics out of the chief prosecutor's position and will provide some continuity.