The math checks out: For every famous landmark there are three hidden ossuaries, five unknown private collections and 10 monuments to human eccentricity. These are the places you won't find in a guidebook and the inspiration for Obscura Day, the annual, international celebration of all things esoteric that will be celebrated from Maine to Scotland to Japan on April 28.
This brusque call to action seems to have stirred up quite a bit of enthusiasm. Over the past two years almost 10,000 people have taken part in the Obscura Day madness.
"It's easy to take the places we live for granted," says Annetta Black, the Vice President of the Obscura Society and one of the event's organizers. "The beauty of Obscura Day is in uncovering the odd and wonderful places that are around us all the time."
Check out the Obscura Day schedule to see if there will be an event near you. If there isn't, the Obscura Society's leaders want you to drum up interest in your neighborhood's unknown splendors on Twitter using the #obscuraday hashtag.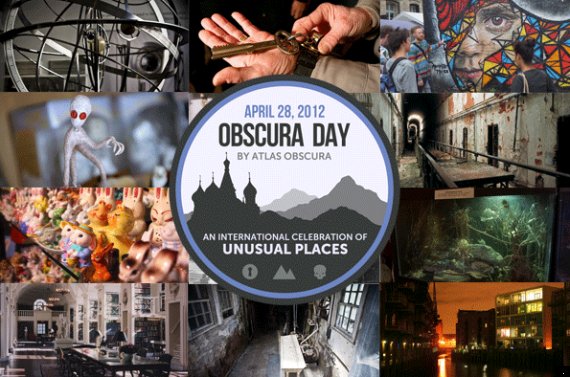 FOLLOW HUFFPOST