Easter 2012 may have come and gone, but there's at least one person who already gave the Easter Bunny some homework for next year.
This funny letter, either written by a surprisingly bossy child or an adult who thinks like one, asks -- no, demands -- that the Easter Bunny put a moratorium on jelly beans and Peeps ("no afence") because she hates them. She suggests the E.B. "right that down," because she's not just talking about this year -- she's talking about every year.
No. More. Jelly. Beans. Got it?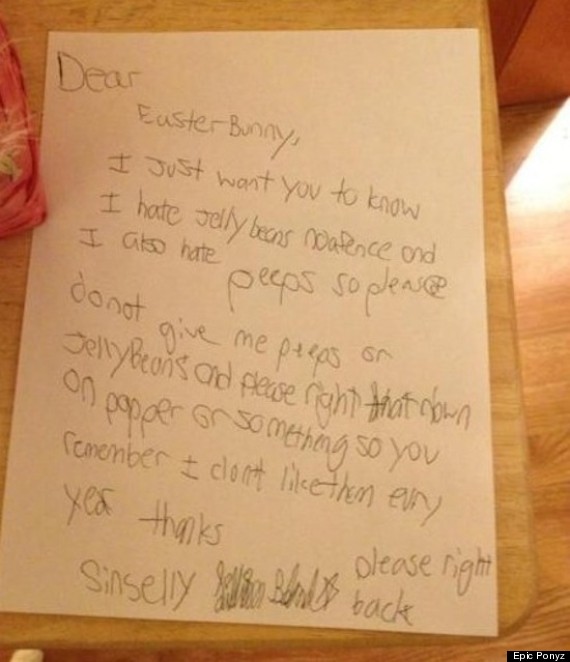 Related on HuffPost:
More of the funniest notes and letters from kids!
Funniest Letters From Kids
SUBSCRIBE AND FOLLOW
Get top stories and blog posts emailed to me each day. Newsletters may offer personalized content or advertisements.
Learn more