Naomi Watts and her husband, Liev Schreiber, enjoyed some fun in the sun with their family in Barbados this weekend. The couple was spotted kissing in the ocean and having fun diving off a boat into the water.
"Yes, I'm definitely batting above average. Typically would Naomi Watts be out of my grasp? Absolutely. What stupid pills she took seven years ago, I don't know. Oddly enough we have a lot in common. We grew up in similar ways. The other thing, it turns out that genetically we make exquisitely beautiful children."
Check out Watts' stunning beach photo below, as well as other stars on the beach: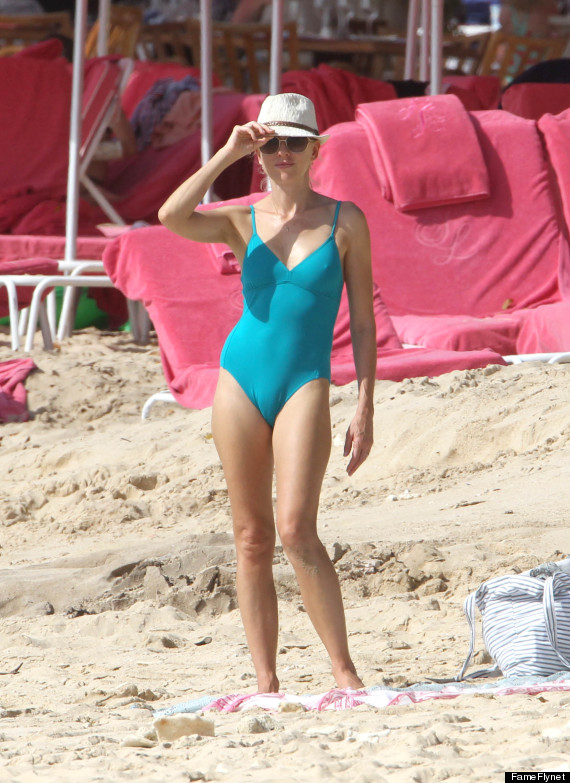 Celebrities Hit The Beach & Pool
SUBSCRIBE AND FOLLOW
Get top stories and blog posts emailed to me each day. Newsletters may offer personalized content or advertisements.
Learn more