Held in London, the event saw Emily and her co-star Ewan McGregor posing for pictures and signing autographs to scores of fans.
It also saw Emily wear a rather strange outfit from Carolina Herrera's Fall 2012 collection: a dress with a matching jacket that closed in the back, rather than the front.
Unlike Amanda Seyfried, who got creative on the red carpet and wore her mini dress backwards on purpose, Emily's Carolina Herrera creation was meant to be worn that way (see the original model on the runway below). But does work?
Check out the glowing star below and tell us: are you a fan of the reverse jacket?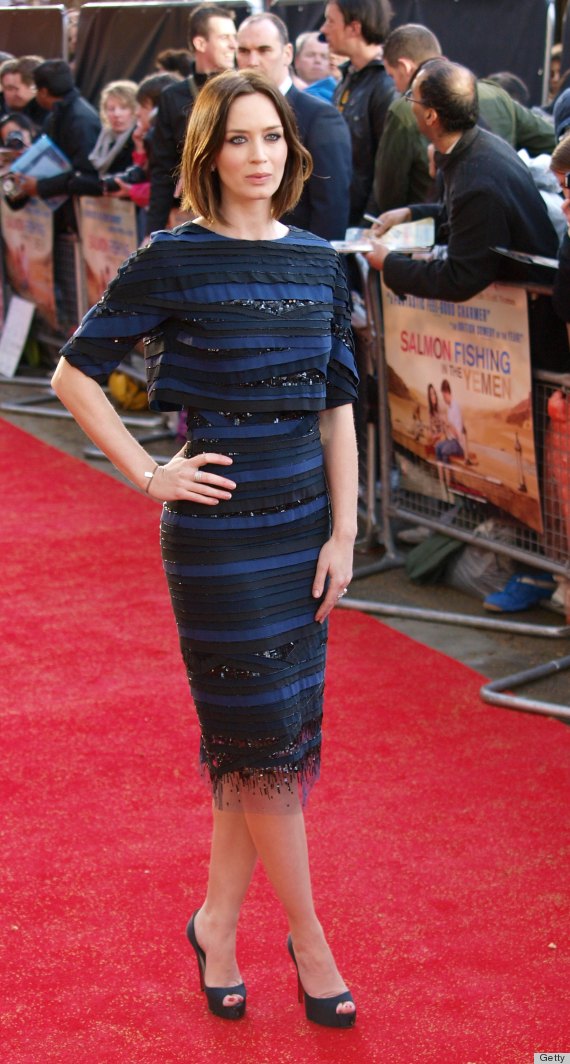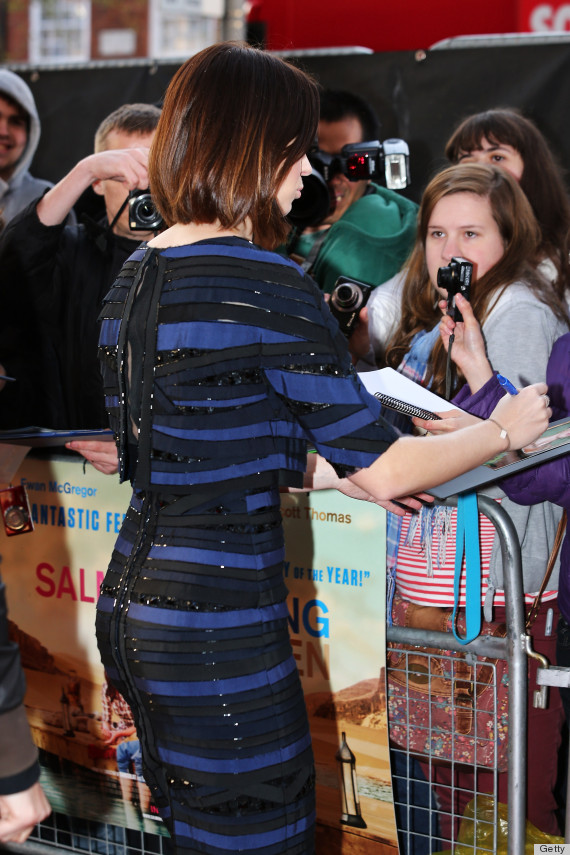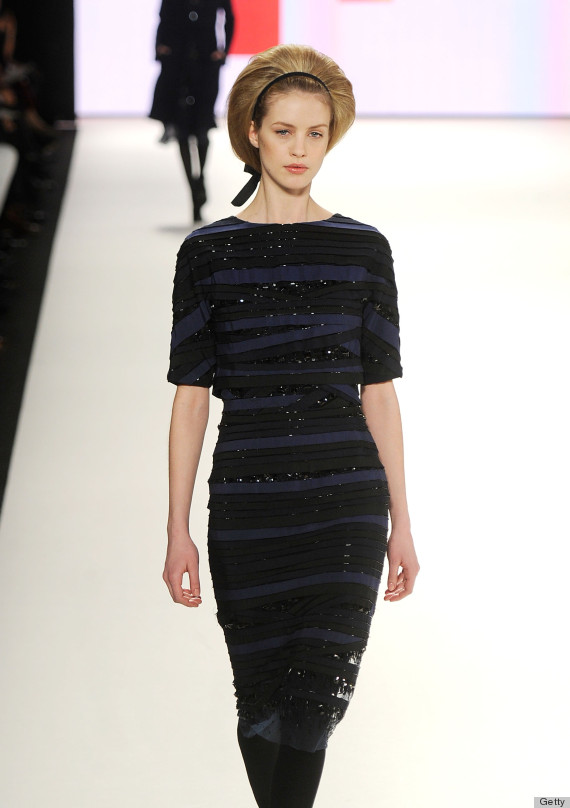 See celebs trying the backwards look:
SUBSCRIBE AND FOLLOW
Get top stories and blog posts emailed to me each day. Newsletters may offer personalized content or advertisements.
Learn more