Jennifer Wright, 18, Honored For Starting Domestic Abuse Nonprofit After Traumatic Childhood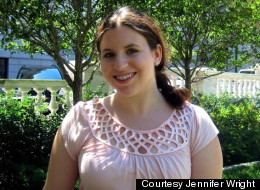 As a child, Jennifer Wright didn't understand the word "abuse." But she understood very well that the words spewed by her father, to make her feel small, were all wrong.
It would take many more years before she would understand that verbal abuse can hurt a child as much as physical abuse.