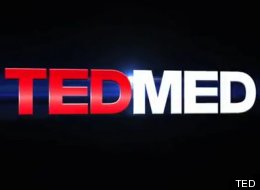 From April 10 to 13, Healthy Living editors join some of the most creative and innovative minds in the health and medical field for TEDMED 2012 at the Kennedy Center in Washington, D.C.
We invite you to follow us as we live blog from the event this week, highlighting some of the most forward-thinking ideas and original, passionate speakers.
You can also follow our tweets @healthyliving
HuffPost blogger and medical review board member Mark Hyman, M.D., founder of The UltraWellness Center, just took the stage.
We've been really looking forward to his talk!
"Most chronic disease is very often a social disease and not just a problem of biology," he just said. "The genetic threads that connect us may be less important than our social threads."
"We know now that food is not just calories, it's information," he continues. "We ate ourselves into this problem and we've got to eat ourselves out of it."