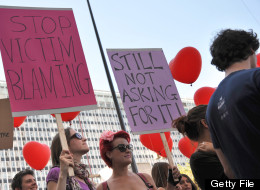 Debate over the traditionally bipartisan Violence Against Women Act took a contentious turn earlier this year when Democrats sought to include language enhancing protections for LGBT individuals, undocumented immigrants and women on Native American tribal lands in a measure to reauthorize the legislation.
The move to force a vote on the updated bill has since driven a wedge between the two parties, with Democrats calling their GOP colleagues' rejection of the measure a "hard-right" move "against women," and Republicans responding with an accusation that the other side of the aisle was "scheming" with the push.
But what are the actual pros and cons of the legislation? Should it be reauthorized as currently drafted? Weigh in on the debate below and see if either of our experts can change your mind.
Step


1
Pre-debate poll:
Tell us your opinion before the debate starts to set the starting line
The Violence Against Women Act Should Be Reauthorized
Agree - Thanks for voting! Please proceed to read the debate below
Please vote to proceed to the debate
Step


2
Who makes the better argument?
If you believe that crimes should be punished, then reauthorization of the Violence Against Women Act (VAWA) should be a "no-brainer." The law has been enormously successful in increasing the prosecution of criminals and saving lives. It has enabled victims of intimate partner violence to go into safe shelters and access legal protections. It has been used to represent thousands of victims who were subjected to vicious physical and sexual abuse. These victims come to court as a last resort after failing to reason with their partners, desperate to stop the violence and protect their children caught in the crossfire. They bring horrific tales of being beaten, kicked, choked, slashed, bashed against walls, raped, and sometimes locked in their homes, forced to abandon their jobs, and/or forcibly separated from their families. Victims who can produce evidence of these claims often receive Orders of Protection that require the batterer to cease the violence and stay away from the victim and the children. With that judicial protection, enforced by the police, we at Sanctuary for Families have seen many of our clients go on to become productive members of society, working, caring for their children, and leading safe, violence-free lives.
Those who claim that VAWA is merely a "feminist boondoggle" are either ignorant of the facts or irresponsibly distorting the truth for their own political purposes.
Here are the facts:
VAWA saves lives: since the law was passed in 1994, the number of individuals killed by an intimate partner has decreased 34 percent for women and 57 percent for men. (So much for the specious claim by opponents that the law only protects women).
VAWA saves money: in the six years after its passage, VAWA saved an estimated .6 billion in costs associated with domestic violence.
VAWA is tough on crime: domestic violence was reduced sharply in several states as a result of VAWA-funded law enforcement, services, and legal representation.
Contrary to the claims of its critics, VAWA funds a wide variety of programs for many different populations, including both men and women, victims of elder abuse, children who have witnessed domestic violence at home, young victims of sexual assault, and educational programs about healthy relationships for men and boys. And VAWA funds have increased the capacity of law enforcement agencies all around the country to enforce the laws against domestic violence, sexual assault, and stalking.
This year's bill would expand coverage to include more people in rural areas and include same-sex couples -- why should any of these Americans be denied the same protection as the rest of us?
VAWA has enabled Sanctuary for Families to train thousands of law students to assist victims to obtain civil orders of protection in family courts in all five boroughs of New York City. Our highly regarded Courtroom Advocates Project (CAP) has trained more than 9,300 student advocates who have assisted nearly 8,000 individuals who had no other legal representation. In 2011 alone, CAP lawyers and students assisted 576 people in their efforts to obtain civil protective orders.
It is alarming that in 2012, there is not universal, bipartisan agreement for reauthorizing VAWA. If Congress fails to reauthorize VAWA, thousands if not millions of victims and their children will be placed in grave danger. We have come a long way from the old days when it was considered a man's privilege to beat his wife and police were underfunded and powerless to stop it. Let's not go back there.
Concerned Women for America (CWA) opposes abuse of anyone, and we believe that violence against another person ought to be punished to the extent of the law. As caring persons, we cannot condone anyone who is more powerful, stronger, or has higher status battering or injuring someone who is more vulnerable, weaker, or in a subordinate position. CWA's opposition to the Violence Against Women Act (VAWA) has to do with the problems that characterize the bill's 18-year history and the current expanded coverage proposed by Senate Democrats. Even though the bill already covers all women, the proposed reauthorization gives special status to women in same-sex relationships, women who are illegal immigrants, and tribal women. The new expansions are nothing more than a shameless political ploy to distract attention from VAWA's failed implementation, financial irregularities, and vast government expansion.
Decent people want to help battered women who end up in emergency rooms across the nation; we aren't interested in spending billions that we don't have to line the pockets of organizations that want to "re-train" judges and law enforcement in their understanding of "women's rights." Decent people want to help men who batter control their anger, quit their drug addiction, or conquer their alcoholism; we don't want to support those women who come up with unsubstantiated accusations in order to kick an innocent man out of his home, bar him from seeing his children, and cause him to lose his job and/or reputation in the community. Decent people want to see justice done, but we object to false allegations, a rush to judgment, sham marriages, and social climates where all men are suspect and all women are automatically considered victims of male aggression. Decent people support efforts to help the vulnerable, but we are tired of the old saws about "male dominance" and the failed rhetoric about "injustice" toward women. We are especially tired of the shameless attribution of abuse, without a shred of evidence, to what feminists call "controlling communities": military and Christian families. Spreading distrust of strong men is reprehensible when research findings consistently report that military and faith-based families are among the happiest of families.
VAWA passed in the Senate Judiciary Committee on a straight party-line vote: 10 Democrat Senators vs. nine GOP Senators. Sadly, Democrats would not even discuss the GOP amendment put forward by Senator Charles Grassley (R-Iowa) that would protect VAWA against fraud and misuse of funds. So much for fiscal accountability and bipartisanship.
Americans aren't as gullible as the left seems to think we are. Since the HHS Mandate failed to bring women back into the Obama fold (as was expected), a new effort was necessary to bring women back before the 2012 elections. Democrats dutifully loaded the VAWA reauthorization bill with hot-button issues, hoping that a GOP backlash would add fuel to their "war on women" rhetoric and reenergize the 2012 prospects for President Obama and the Democratic-controlled Senate.
Contemporary women cannot have it both ways: we cannot say on the one hand that we are capable and want an equal playing field and on the other claim victimhood and want special privileges and special treatment. Evidence shows that men are at a disadvantage under VAWA law. The facts reveal that women perpetuate violence against men as often as men toward women. Before official data merged husbands and boyfriends into one category, "intimate partner violence," abuse by boyfriends constituted 62 percent of violence against women.* Now the data doesn't separate out the types of "intimate partners," but it does indicate that men experience violence as much as women. Programs to strengthen marriage and educate single women about the dangers of having a succession of live-in partners, combined with rehabilitation programs for anger management and drug and alcohol abuse, would go a long way toward ending "intimate partner violence." Instead, we have a long history of pouring billions of dollars into failed efforts that exacerbate rather than eliminate abuse. Respecting Accuracy in Domestic Abuse Reporting (RADAR) says that there is no evidence that VAWA has decreased the rate of violence against women.
There is no escaping the negative aspects of VAWA. It is a bureaucratic nightmare with billions of dollars spent to establish a vast expansion of government programs that are riddled with financial irregularities. The greatest problem with VAWA, though, is that it has a long history of failure. The legislation has morphed into a rigid, inhuman law-enforcement tool that relies on restraining orders, vague definitions of violence and rape, low standards of guilt, presumptions of guilt, and mandatory arrests. VAWA is more about building feminist power structures than about protecting vulnerable women or helping battered women. The bottom line is that a vote for VAWA is a vote against women.
*United States Department of Justice, "National Domestic Violence Fact Sheet and Statistics," March 1998.
Step
3
POST DEBATE POLL
Did one of the arguments change your mind?
The Violence Against Women Act Should Be Reauthorized
VIEW DEBATE ROUND 1 RESULTS
Agree - Thanks for voting again! Here are the results:
moreless AgreeDisagreeUndecided
Laurel EisnerJanice Shaw CrouseNeither argumenthas changed the most minds