These glass magnets aren't just decorative--they're useful too. Use old pages from magazines to make this pretty and practical Craft Of The Day. You can also try cutting out individual words and letters to make magnets that spell out a message. It's a creative way to label tin kitchen tins and canisters. Plus, they'll look extra cute up on the fridge. Keep reading for the how-to.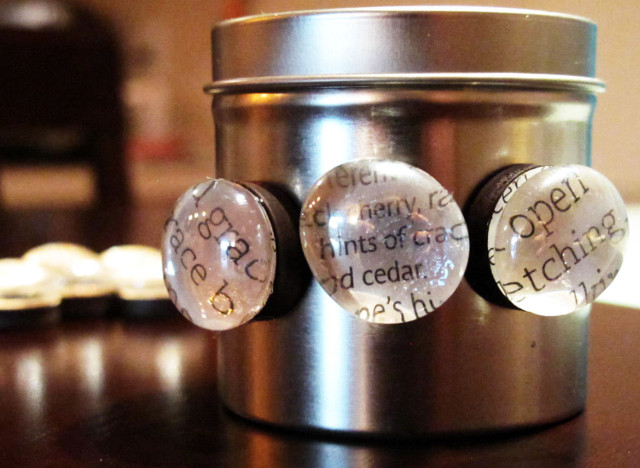 Photo by Christina Stallings of Curls N Pearls
What You'll Need:
Decorative glass gems (you can get them at a craft store)
Magnets
Magazine
Scissors
Modge Podge
Glue
How To Make It:
1. Cut out small circles from a page of a magazine.
2. Paint the front of your circles with a thin layer of Modge Podge and apply them to the back of the glass gems.
3. When the circles dry, glue a magnet to the back of each gem.
4. Put your magnets on the fridge!
For the full tutorial, visit Curls N Pearls. And, be sure to check out the other great crafts in our Craft Of The Day slideshow below.
PHOTO GALLERIES
Craft Of The Day