And now in your daily Miley Cyrus-leaves-Pilates-class report! Miley accomplishes the impossible and makes a skull-covered onesie actually look good as she leaves her Pilates class in West Hollywood Monday.
The 19-year-old's increasingly toned body and shrinking frame have caused some to speculate that she suffers from an eating disorder. But the singer angrily shot down the anorexia rumors via her Twitter account on April 9, writing: "For everyone calling me anorexic I have a gluten and lactose allergy. It's not about weight it's about health. Gluten is crapppp."
PHOTO: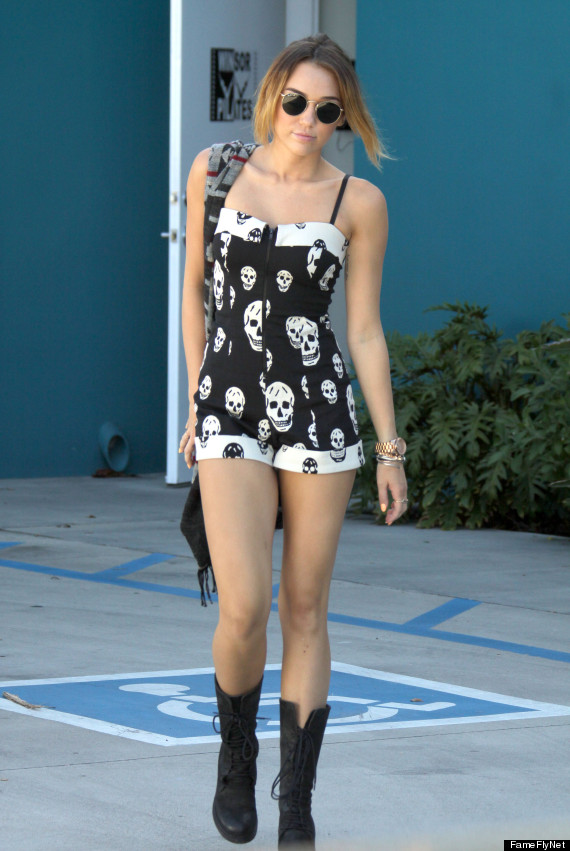 SUBSCRIBE AND FOLLOW
Get top stories and blog posts emailed to me each day. Newsletters may offer personalized content or advertisements.
Learn more