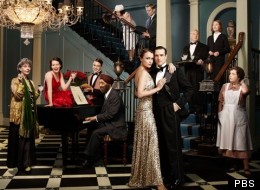 "Upstairs Downstairs" won't return to BBC. The network has canceled the drama after two seasons.

"From 'Call the Midwife' to 'Bird Song' and 'The Syndicate,' 2012 has been a great year for Original British Drama on BBC1 but at this stage there are no plans for 'Upstairs Downstairs' to return," the BBC said in a statement.
Set in 1936, the new "Upstairs Downstairs" started in 2010 and picked up six years after the original 1970s version ended. Jean Marsh, "Upstairs Downstairs's" co-creator, won an Emmy for her work on the series in 1975 and reprised the role of Rose Buck for the new series. She was nominated for another Emmy in 2011.
Debuting to more than 8 million viewers in the UK in Season 1, Season 2 viewership dropped to more than 5 million. "Upstairs Downstairs" writer Heidi Thomas took to Twitter to express her feelings on the cancellation.
@HeidiThomasMcG

Heidi Thomas McGann
Truly sad about Updown, but can now fully and wholeheartedly honour the massive commitments I have elsewhere, including Call The Midwife.
@HeidiThomasMcG

Heidi Thomas McGann
Really touched by all the love and sadness for
#upstairsdownstairs
. It was made by a tremendous team and I can't praise them enough.
Like fellow British period drama "Downton Abbey," "Upstairs Downstairs" aired on PBS in the United States.